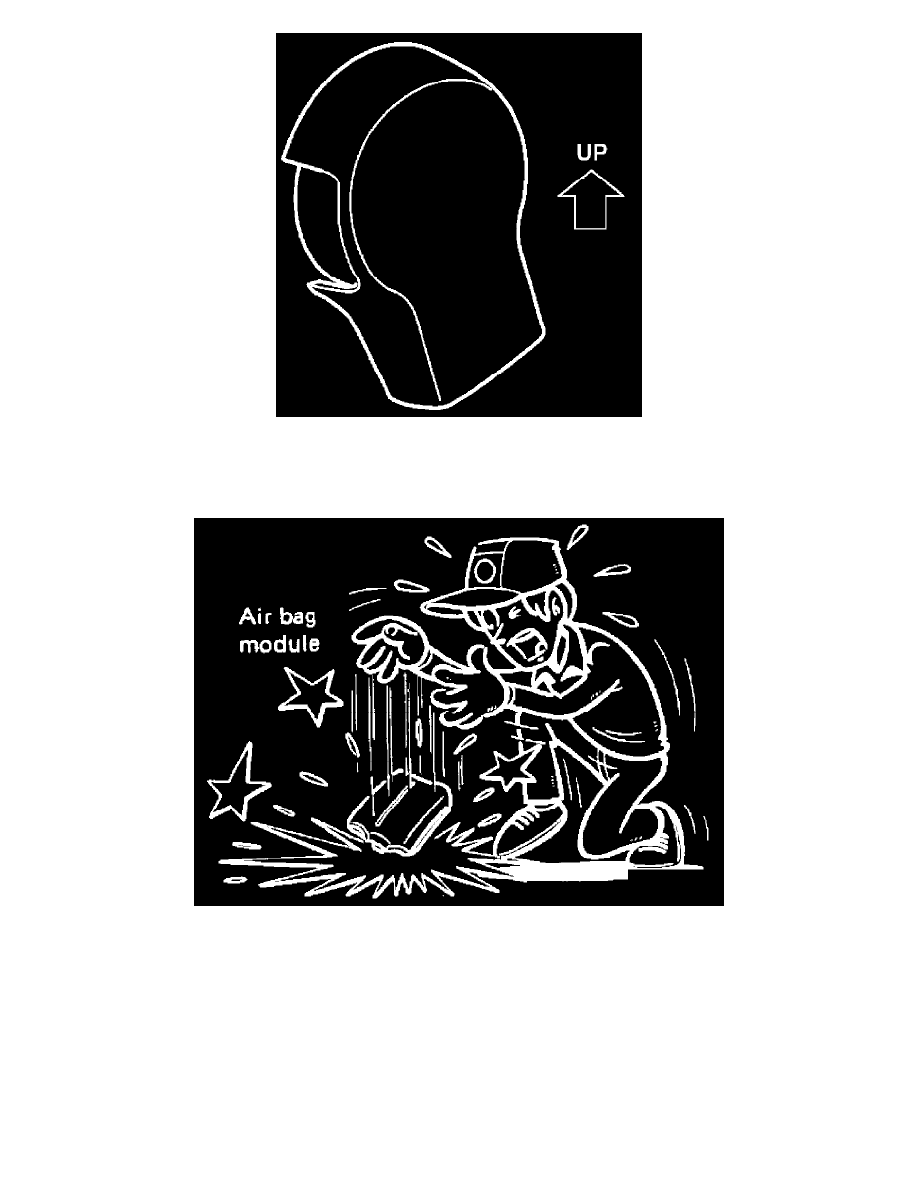 -
Do not insert any foreign objects (screwdriver, etc.) into air bag module or connectors.
-
Do not disassemble air bag module.
-
Do not expose the air bag module to temperatures exceeding 90°C (194°F).
-
Replace the air bag module if it has been dropped or sustained an impact.
-
Do not allow oil, grease or water to come in contact with the air bag module.
INSTALLATION
Installation is in the reverse order of installation.
-
If driver air bag module is being replaced due to deployment, spiral cable must also be replaced.
-
For removal/installation of the direct-connect SRS connectors, refer to [Direct-connect SRS Component Connectors Description].
-
After the work is completed, perform self-diagnosis to check that no malfunction is detected. Refer to [SRS Operation Check].