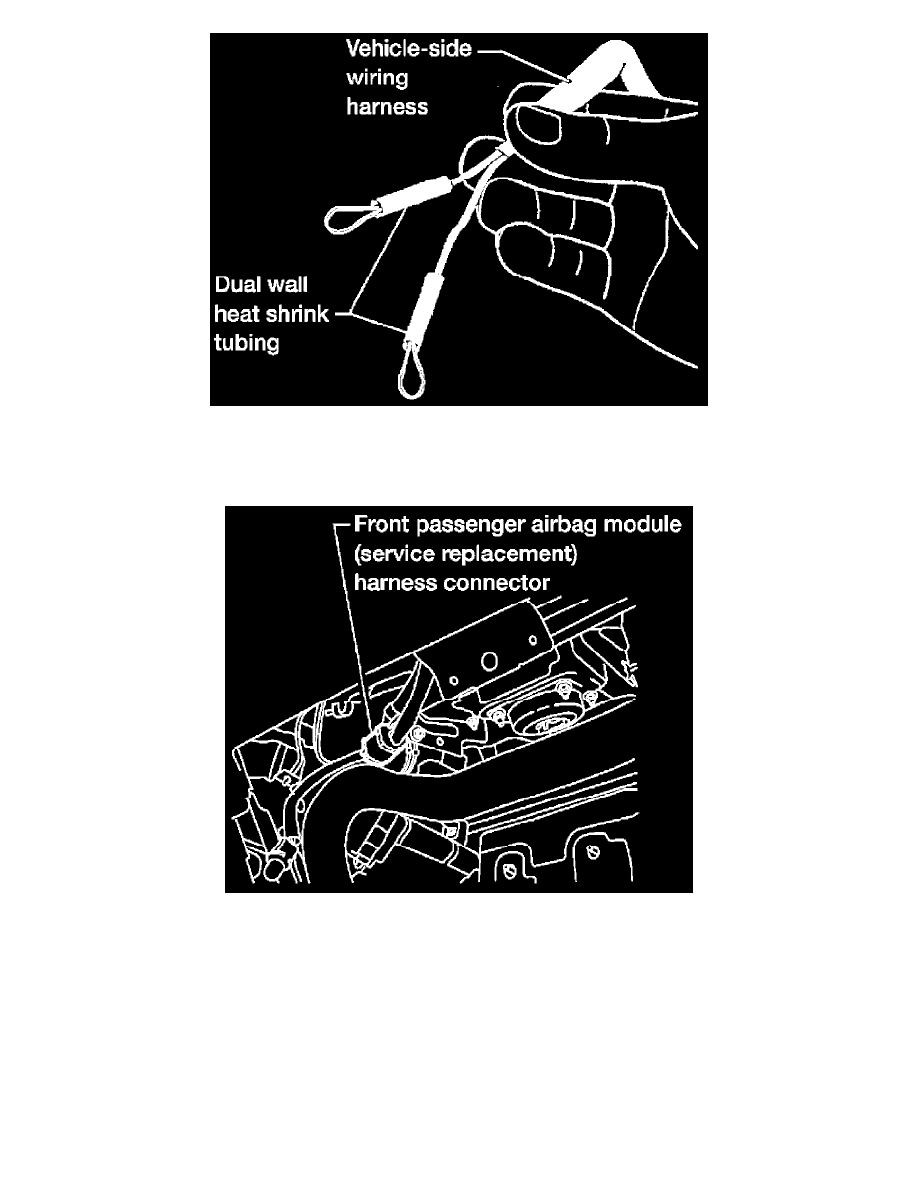 6. Use a heat gun to shrink the heat shrink tubing and seal the wire.
7. Use electrical tape to secure the modified circuits to the outside of the wiring harness.
8. Locate the front passenger air bag service replacement connector that is taped back to the main harness. Unwrap the tape to access the yellow
service replacement connector and remove the dust cover from the connector.