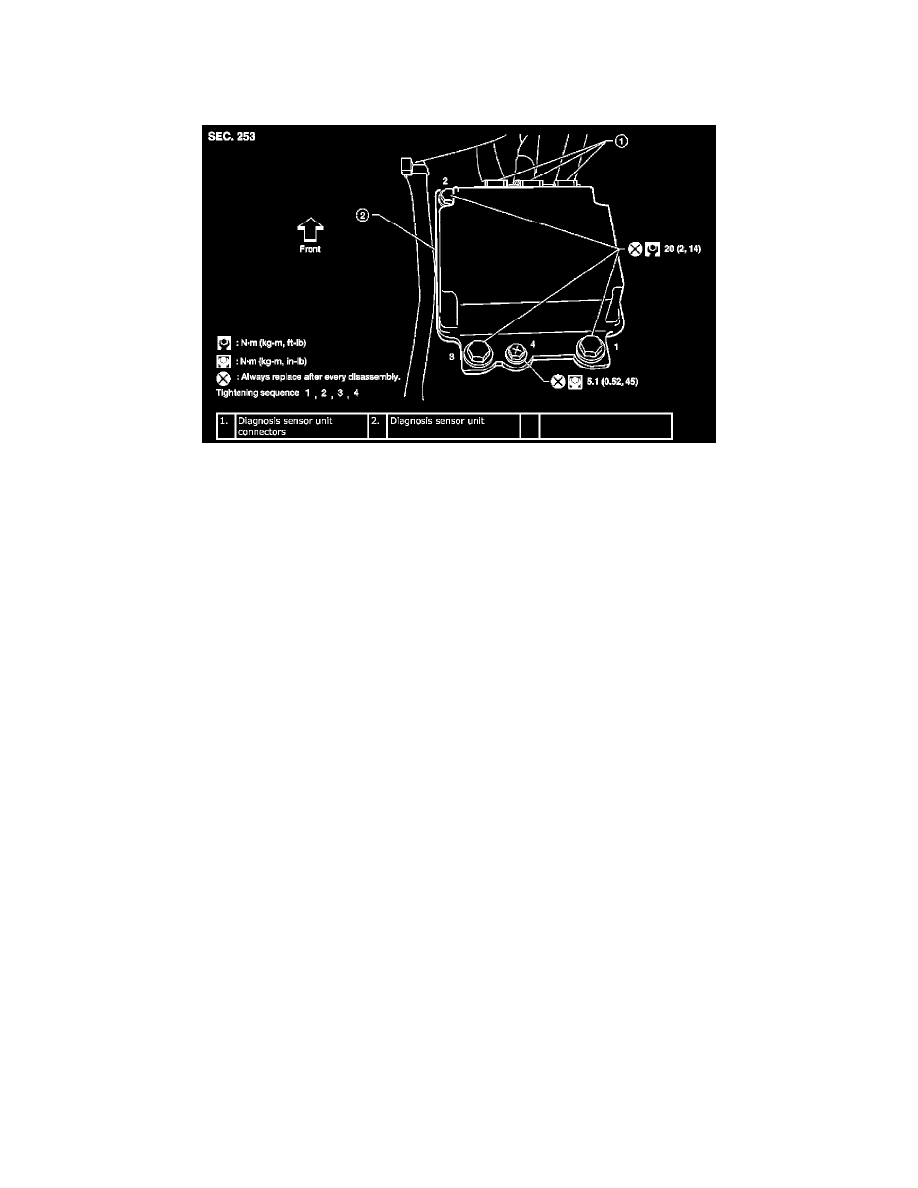 Air Bag Control Module: Service and Repair
Diagnosis Sensor Unit: Removal And Installation
REMOVAL
Diagnosis Sensor Unit
CAUTION:
-
Before servicing the SRS, turn the ignition switch off, disconnect both battery terminals and wait at least three minutes.
1. Disconnect the negative and positive battery terminals, then wait at least three minutes.
2. Disconnect the connectors for each air bag module and seat belt pre-tensioner.
3. Remove center console.
4. Disconnect diagnosis sensor unit connectors.
5. Remove bolts from the diagnosis sensor unit.
CAUTION:
-
Do not use old bolts; replace with new bolts.
-
Check diagnosis sensor unit bracket to ensure it is free of deformities, dents, cracks or rust. If it shows any visible signs of damage,
replace with new one.
-
Replace diagnosis sensor unit if it has been dropped or sustained an impact.
INSTALLATION
Installation is in the reverse order of removal.
-
After the work is completed, perform self-diagnosis to check that no malfunction is detected. Refer to [SRS Operation Check].
CAUTION:
-
The diagnosis sensor unit must always be installed with the arrow mark " " pointing toward the front of the vehicle for proper
operation
 
C/U Identification Number
After replacing the diagnosis sensor unit, confirm that the diagnosis sensor unit identification is correct for the vehicle as equipped. Refer to [SDT
Function (Airbag)].