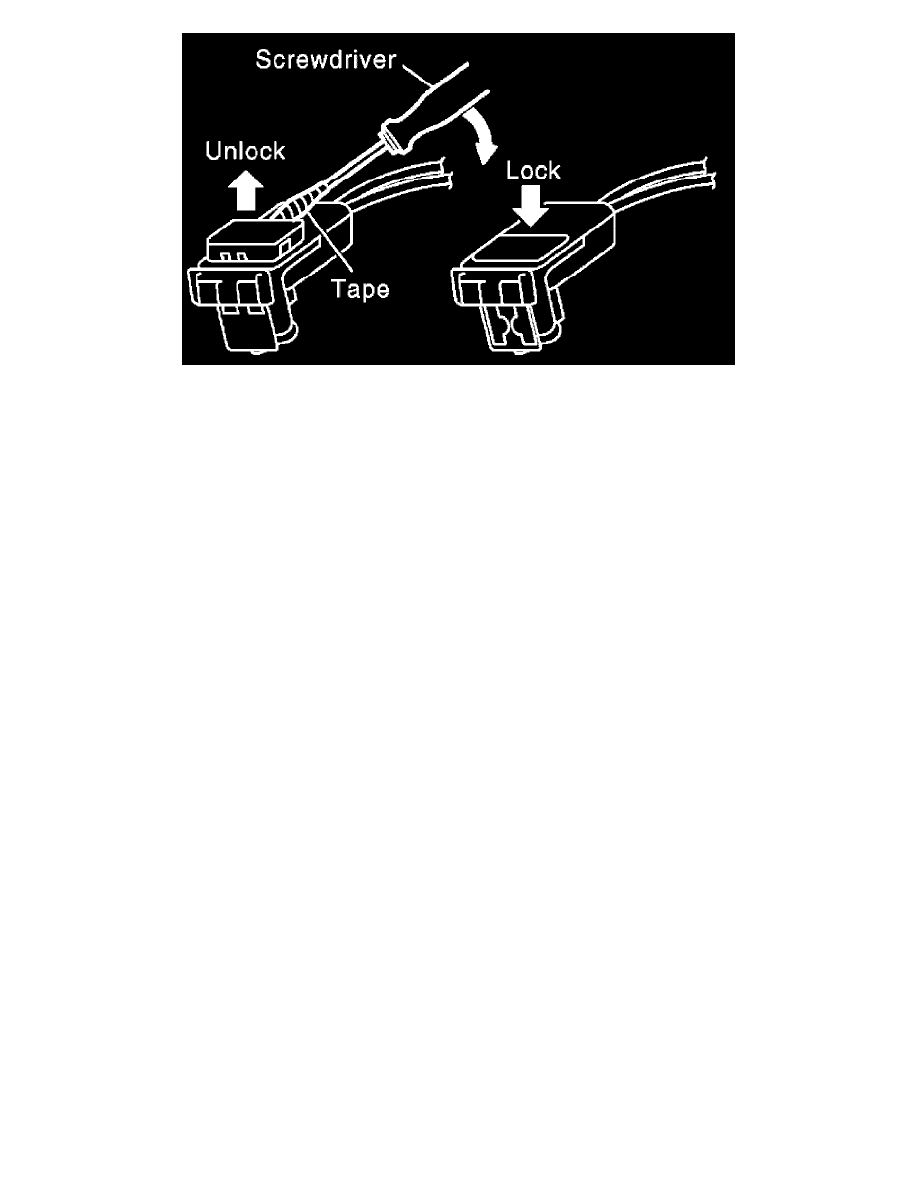 CAUTION:
-
For installing/removing seat belt pre-tensioner connector, insert a thin screwdriver wrapped in tape into the notch, lift the lock and
remove the connector.
-
Install the connector with the lock raised, and push the lock into the connector.
INSTALLATION OF SEAT BELT RETRACTOR - KING CAB
Installation is in the reverse order of removal.
-
Install the seat belt retractor upper bolt first.
-
Ensure that seat belt height adjuster is locked in the lowest position during installation.