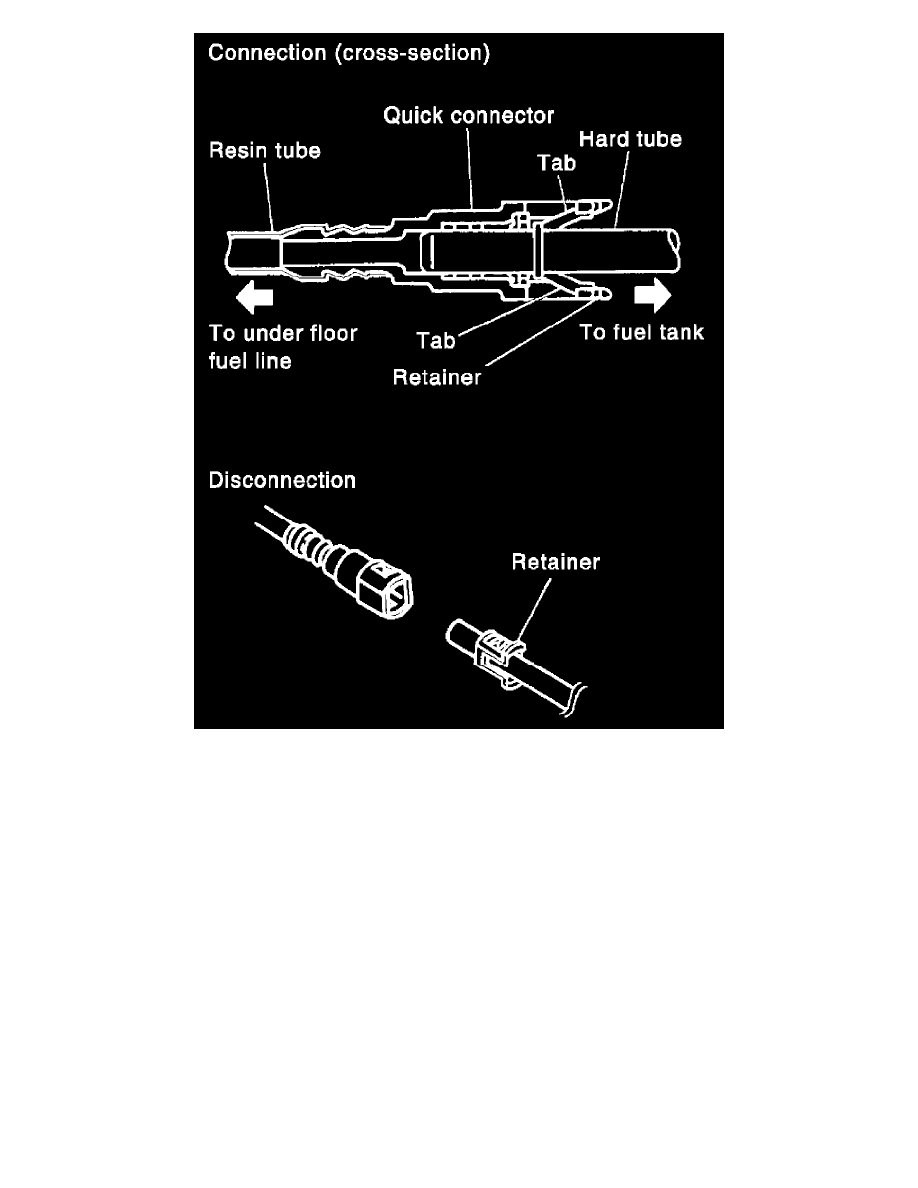 -
Do not use any tools to disconnect the quick connector.
-
Keep the resin tube away from heat. Be especially careful when welding near the tube.
-
Prevent any acid liquids such as battery electrolyte, from getting on the resin tube.
-
Do not bend or twist the resin tube during connection.
-
Do not remove the remaining retainer on the hard tube (or the equivalent) except when the resin tube or the retainer is replaced.
-
When the resin tube or hard tube, or the equivalent, is replaced, also replace the retainer with a new one (semitransparent retainer).
-
To keep the quick connector clean and to avoid damage and contamination from foreign materials, cover the quick connector with plastic
bags or suitable material as shown.