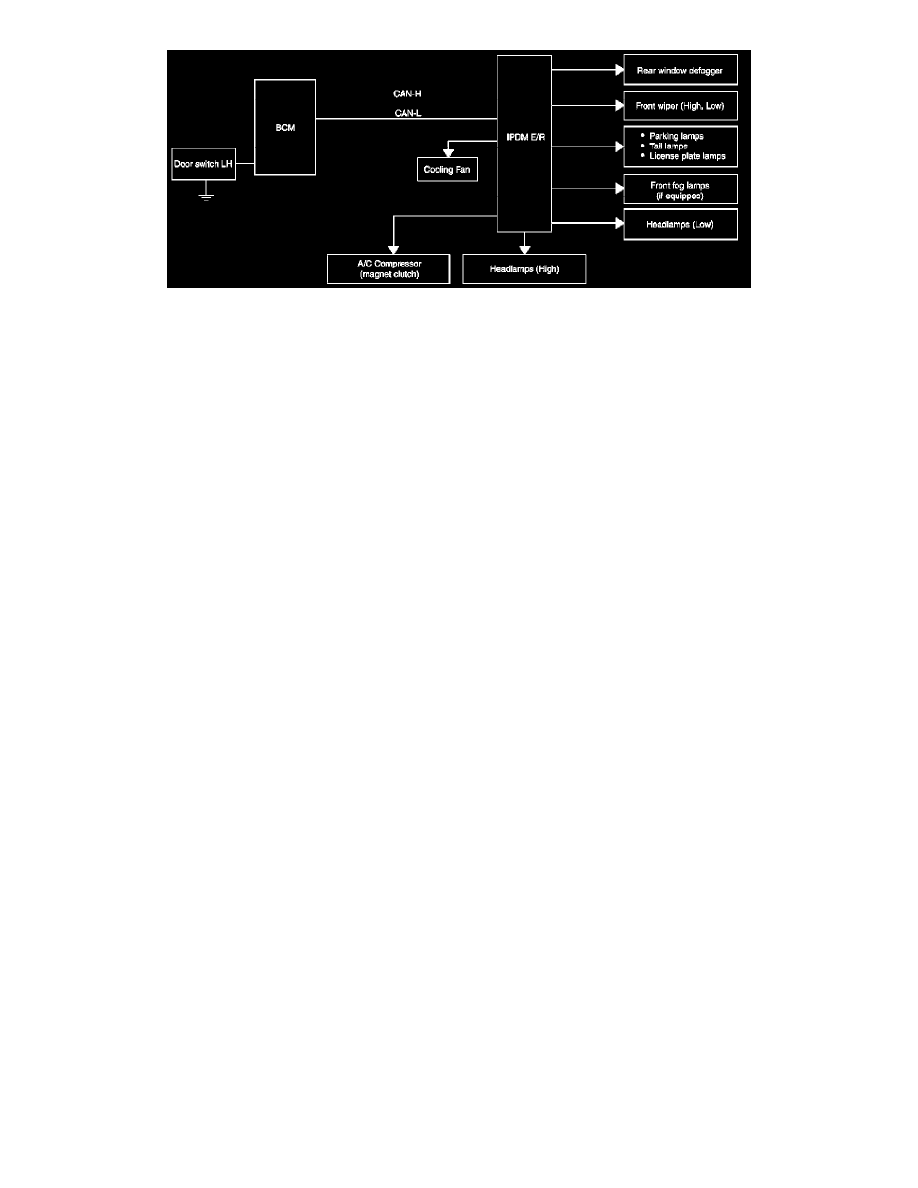 -
IPDM E/R starts the auto active test with the door switch signals transmitted by BCM via CAN communication. Therefore, the CAN
communication line between IPDM E/R and BCM is considered normal if the auto active test starts successfully.
-
The auto active test facilitates troubleshooting if any systems controlled by IPDM E/R cannot be operated.
Diagnosis chart in auto active test mode