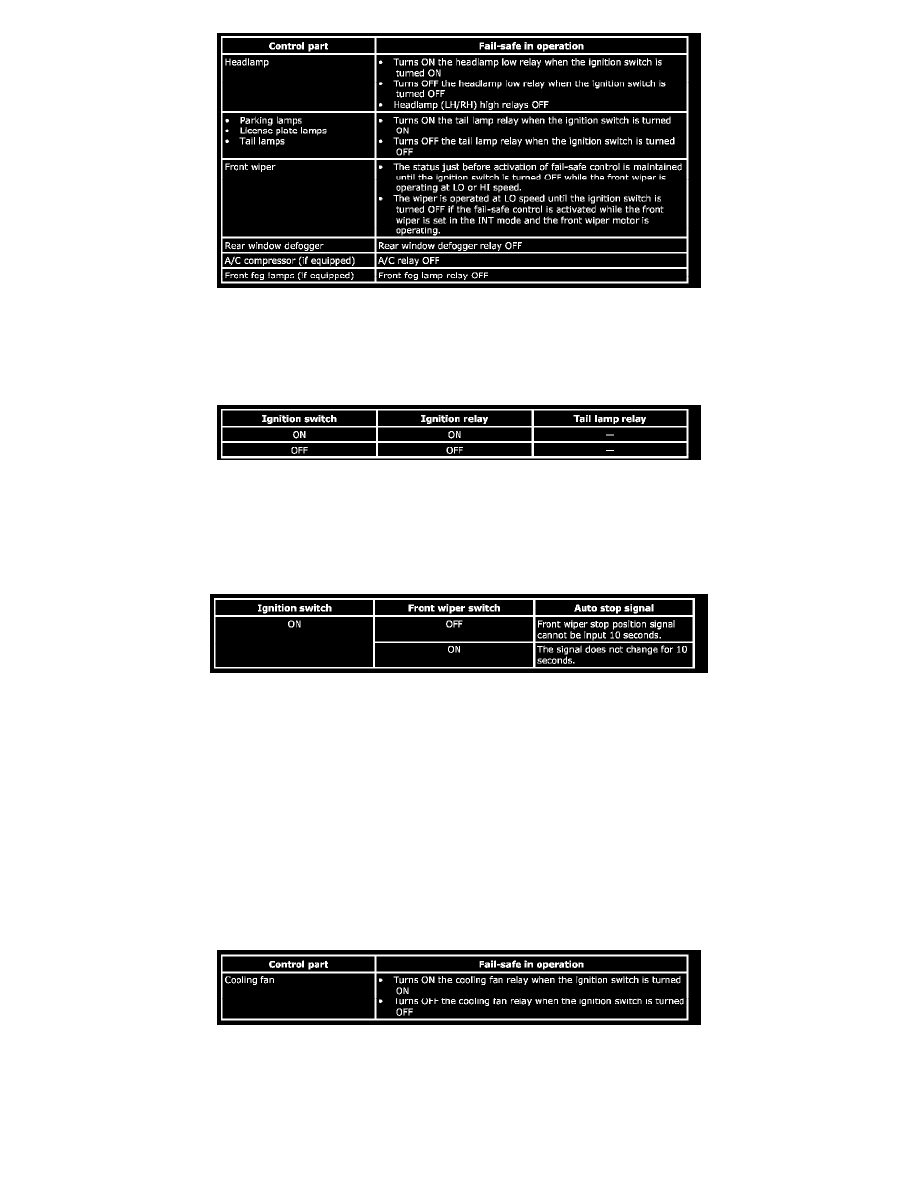 IGNITION RELAY MALFUNCTION DETECTION FUNCTION
-
IPDM E/R monitors the voltage at the contact circuit and excitation coil circuit of the ignition relay inside it.
-
IPDM E/R judges the ignition relay error if the voltage differs between the contact circuit and the excitation coil circuit.
-
If the ignition relay cannot turn OFF due to contact seizure, it activates the tail lamp relay for 10 minutes to alert the user to the ignition relay
malfunction when the ignition switch is turned OFF.
NOTE:  The tail lamp turns OFF when the ignition switch is turned ON.
FRONT WIPER CONTROL
IPDM E/R detects front wiper stop position by a front wiper auto stop signal. When a front wiper auto stop signal is in the conditions listed below,
IPDM E/R stops power supply to wiper after repeating a front wiper 10 second activation and 20 second stop five times.
NOTE:  This operation status can be confirmed on the IPDM E/R "Data list" that displays "Block" for the item "WIP PROT" while the wiper is stopped.
STARTER MOTOR PROTECTION FUNCTION
IPDM E/R turns OFF the starter control relay to protect the starter motor when the starter control relay remains active for 90 seconds.
Power Control System
Fail Safe: IPDM E/R
CAN COMMUNICATION CONTROL
When CAN communication with ECM and BCM is impossible, IPDM E/R performs fail-safe control. After CAN communication recovers normally, it
also returns to normal control.
If No CAN Communication Is Available With ECM
If No CAN Communication Is Available With BCM