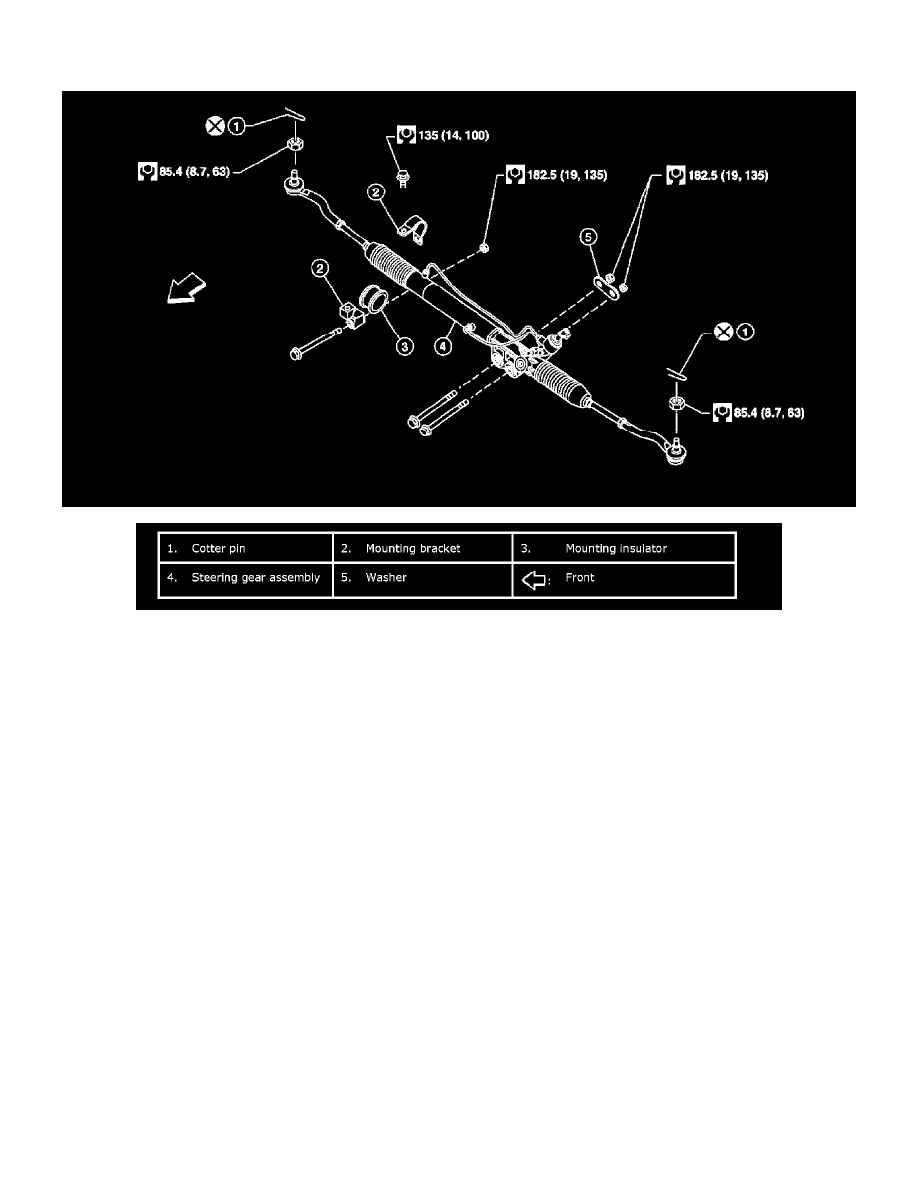 Steering Gear: Service and Repair
Power Steering Gear and Linkage: Removal and Installation
CAUTION:
Spiral cable may snap due to steering operation if the steering column is separated from the steering gear assembly. 
Therefore secure the steering wheel to avoid turning.
REMOVAL
1) Set front wheels in the straight-ahead position.
2) Remove the front tires from the vehicle, using power tool.
3) Remove the undercover, using power tool.
4) On 4WD models, remove the front final drive, then support the drive shafts, using suitable wire. 
5) Remove the stabilizer bar brackets and reposition the stabilizer bar. 
6) Remove the cotter pins at the steering outer sockets.
CAUTION:
Do not reuse the cotter pins.
7) Loosen the outer socket nuts.
8) Remove the steering outer sockets from the steering knuckles, using Tool, then remove the nuts.