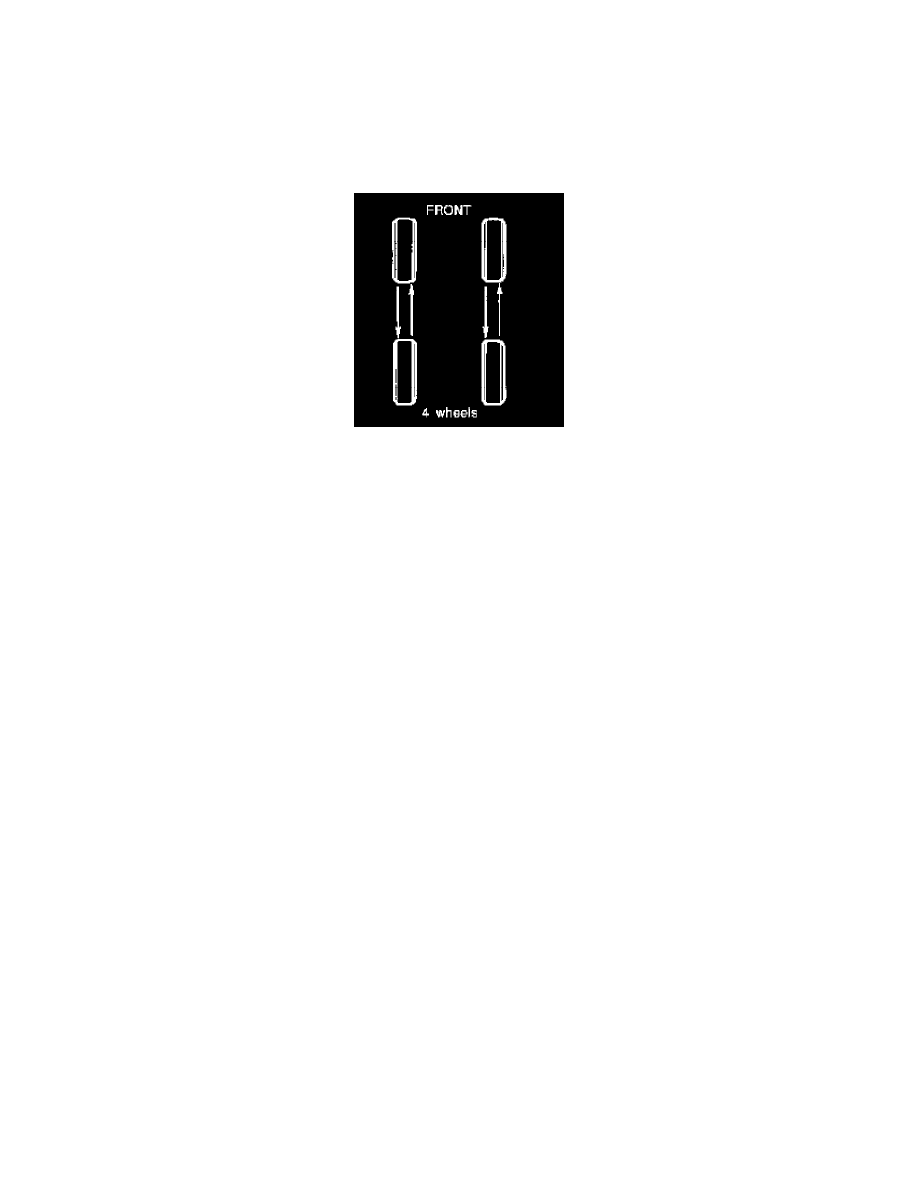 Tires: Service and Repair
Tire Rotation
NOTE:
Follow the maintenance schedule for tire rotation service intervals. 
1) Remove wheels and tires.
2) Rotate wheels and tires on each side from front to back as shown. Do not include the spare wheel and tire when rotating the wheels and tires.
Wheel nut: 133 Nm (14 kg-m, 98 ft-lb)
CAUTION:
When installing wheels and tires, tighten them diagonally by dividing the work two to three times in order to prevent the wheels from
developing any distortion.
3) Adjust the tire pressure to specification. 
4) After the wheel and tire rotation, retighten the wheel nuts after the vehicle has been driven for 1,000 km (600 miles), and also after any wheel and
tire has been installed, such as after repairing a flat tire.