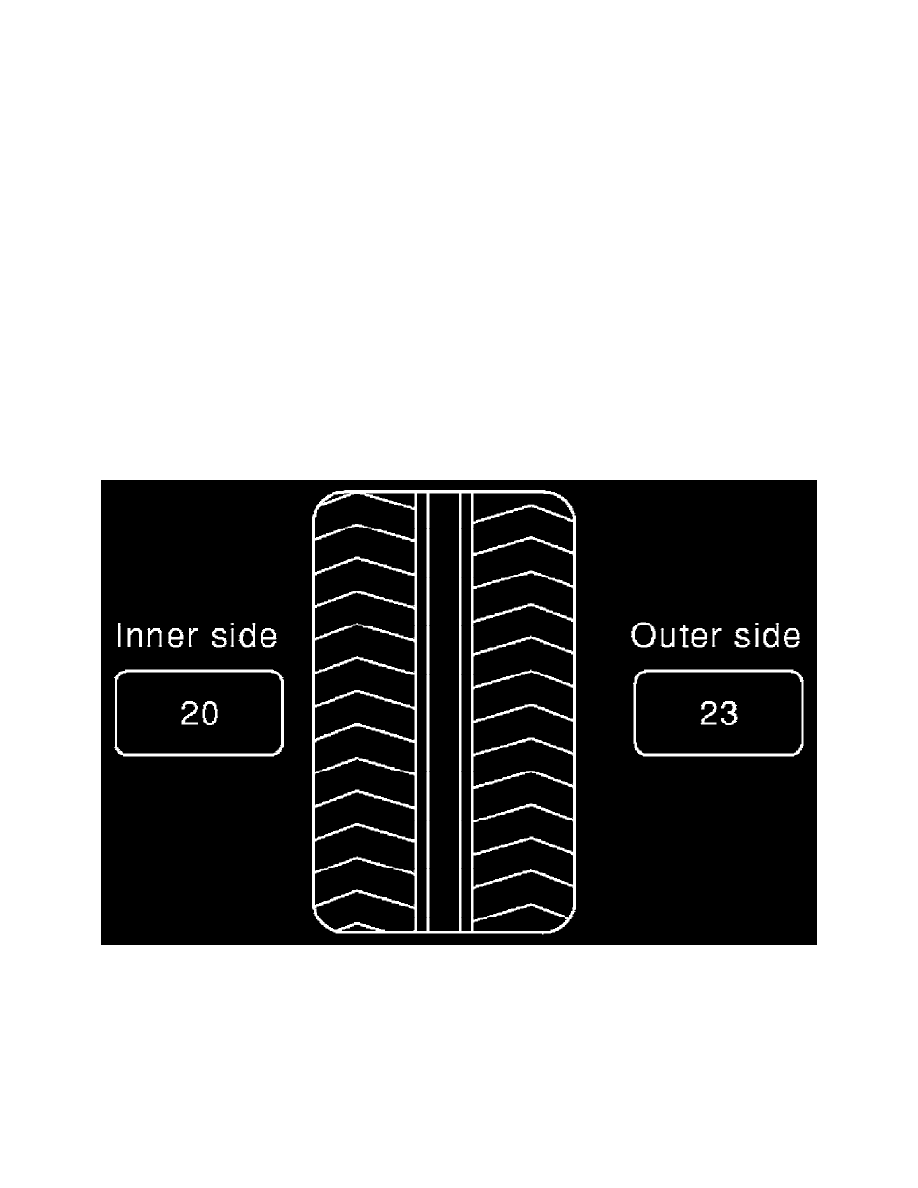 Wheels: Adjustments
Balancing Wheels
WHEEL BALANCE REMOVAL
1. Remove wheel and tire using power tool.
2. Using releasing agent, remove double-faced adhesive tape from the wheel.
CAUTION:
-
Be careful not to scratch the wheel during removal.
-
After removing double-faced adhesive tape, wipe clean traces of releasing agent from the wheel.
WHEEL BALANCE INSTALLATION AND ADJUSTMENT
-
If a tire balance machine has adhesion balance weight mode settings and drive-in weight mode setting, select and adjust a drive-in weight mode
suitable for wheels.
1. Set wheel on wheel balancer using the center hole as a guide. Start the tire balance machine.
2. When inner and outer imbalance values are shown on the wheel balancer indicator, multiply outer imbalance value by 1.6 to determine balance
weight that should be used. Select the outer balance weight with a value closest to the calculated value and install it to the designated outer
position of, or at the designated angle in relation to the road wheel.
CAUTION:
-
Do not install the inner balance weight before installing the outer balance weight.
-
Before installing the balance weight, be sure to clean the mating surface of the wheel.
Indicated imbalance value × 5/3 = balance weight to be installed
Calculation example: 23 g (0.81 oz) × 5/3 = 38.33 g (1.35 oz) = 40 g (1.41 oz) balance weight (closer to calculated balance weight value)
Note that balance weight value must be closer to the calculated balance weight value.
Example:
37.4 g = 35 g (1.23 oz)
37.5 g = 40 g (1.41 oz)
a. Install balance weight in the position shown.