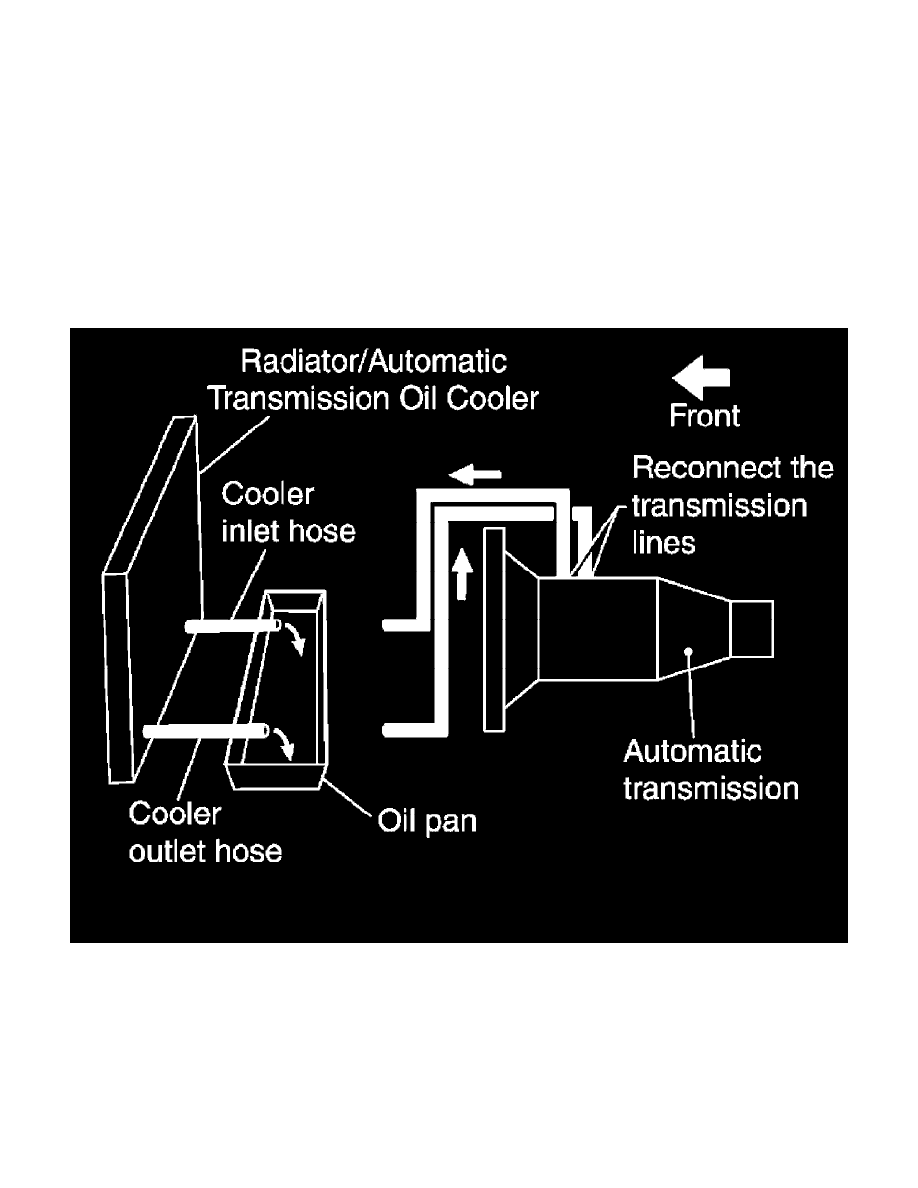 Transmission Cooler: Service and Repair
A/T Fluid Cooler Cleaning
Whenever an A/T is repaired, overhauled, or replaced, the A/T fluid cooler mounted in the radiator must be inspected and cleaned.
Metal debris and friction material, if present, can become trapped in the A/T fluid cooler. This debris can contaminate the newly serviced A/T or, in
severe cases, can block or restrict the flow of A/T fluid. In either case, malfunction of the newly serviced A/T may result.
Debris, if present, may build up as A/T fluid enters the cooler inlet. It will be necessary to back flush the cooler through the cooler outlet in order to
flush out any built up debris.
A/T FLUID COOLER CLEANING PROCEDURE
1) Position a drain pan under the A/T inlet and outlet fluid cooler tube to cooler hose connection.
2) Put a different color matching mark on each cooler tube to cooler hose connection to aid in assembly.
CAUTION:
Use paint to make the matching mark. Do not damage the tubes or hose.
3) Disconnect the fluid cooler inlet and outlet rubber hoses from the steel cooler tubes.
NOTE:
Replace the cooler hoses if rubber material from the hose remains on the tube fitting.
4) Drain any A/T fluid from the cooler hose.
5) Insert the extension adapter hose of a can of Transmission Cooler Cleaner (P/N 999MP-AM006) into the cooler outlet hose.