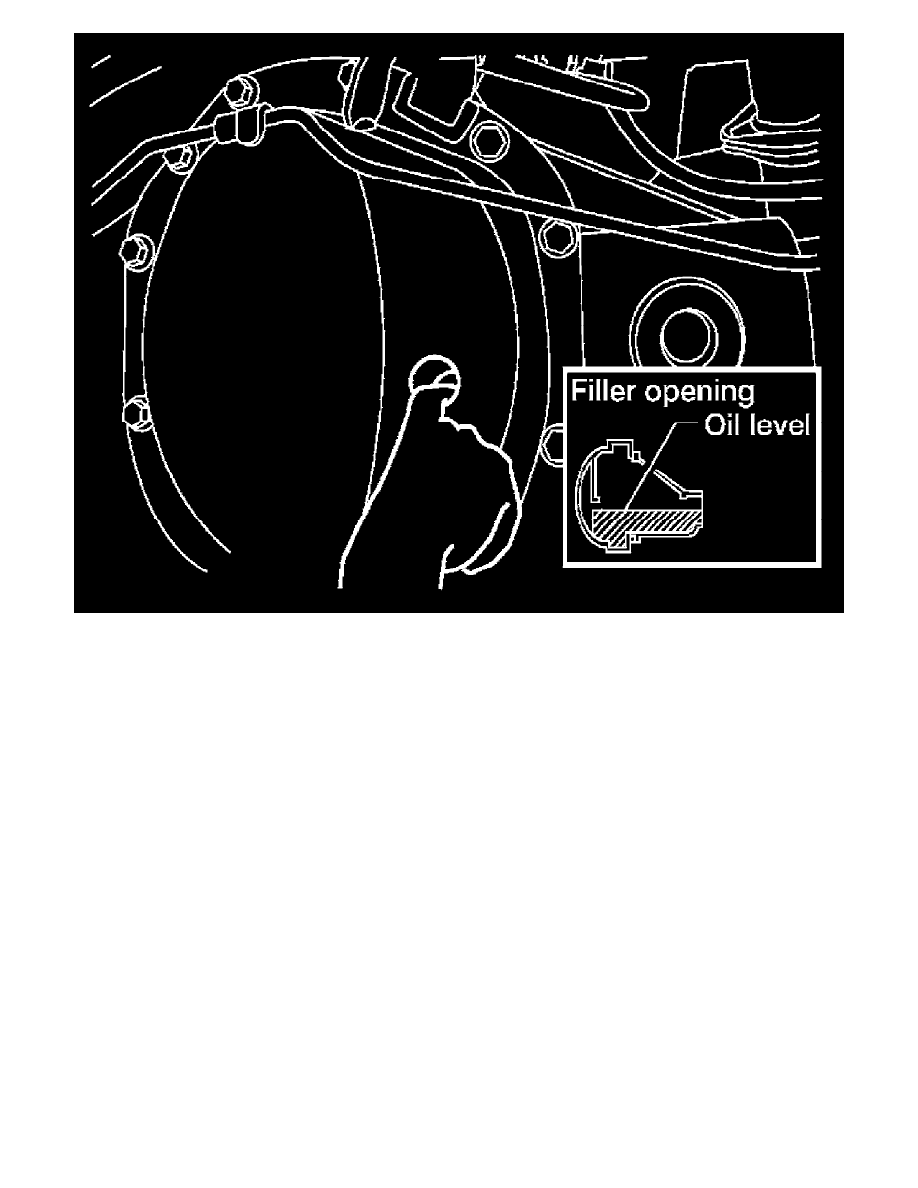 CAUTION:  Do not start engine while checking differential gear oil level.
3. Install the filler plug with sealant applied on the threads to the rear final drive assembly. Tighten to the specified torque. Refer to [Rear Final
Drive: Disassembly and Assembly].
-
Use High Performance Thread Sealant or equivalent. Refer to [Recommended Chemical Products and Sealants].
Rear Differential (C200 Type)
Changing Differential Gear Oil [C200]
DRAINING
1) Stop engine.
2) Remove the drain plug from the rear final drive assembly to drain the differential gear oil.