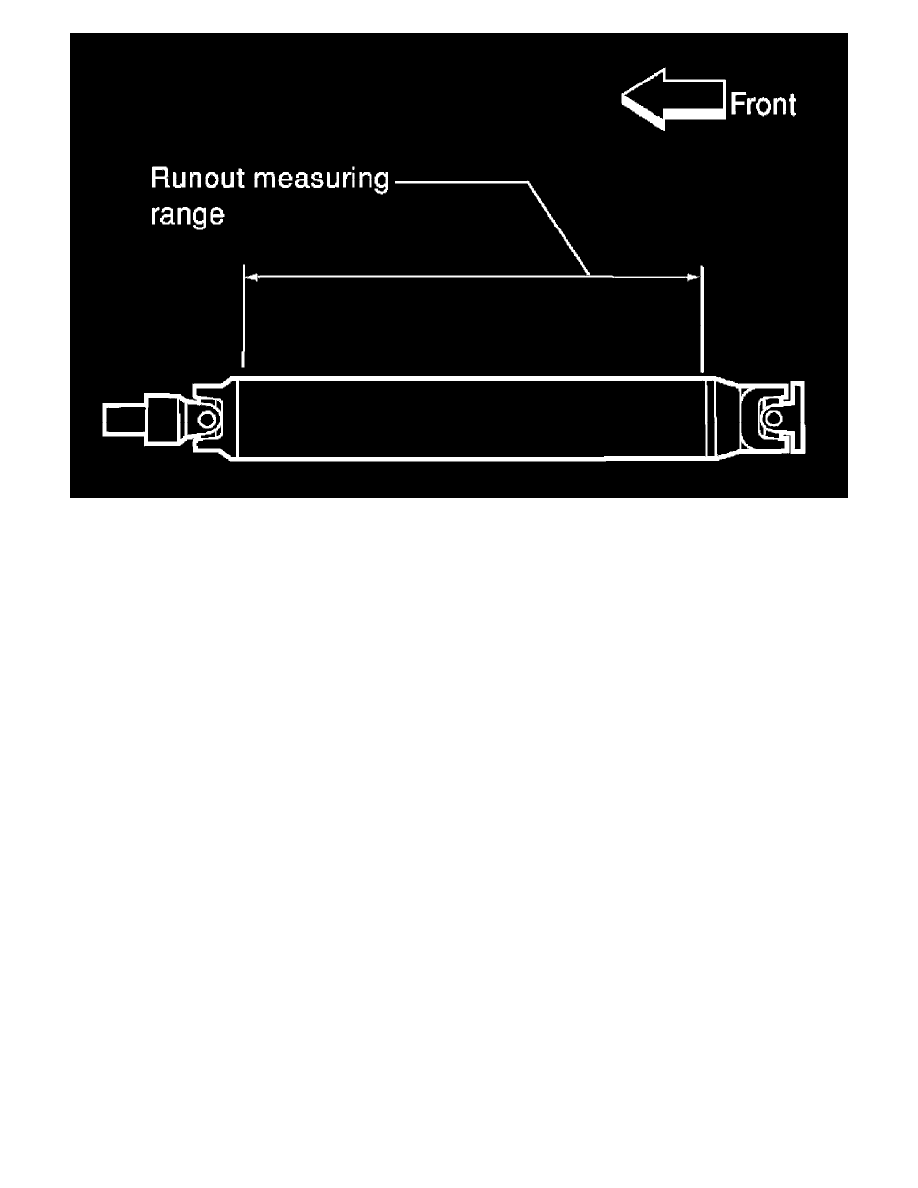 4) After installation, check for vibration by driving vehicle.
3S1310 Type
Rear Propeller Shaft: On-Vehicle Service
APPEARANCE AND NOISE INSPECTION
Check the propeller shaft tube surface for dents or cracks. If damaged, replace the propeller shaft assembly.
PROPELLER SHAFT VIBRATION
If a vibration is present at high speed, inspect the propeller shaft runout first.
1) Measure the runout of the propeller shaft tube at several points by rotating the final drive companion flange with your hands.