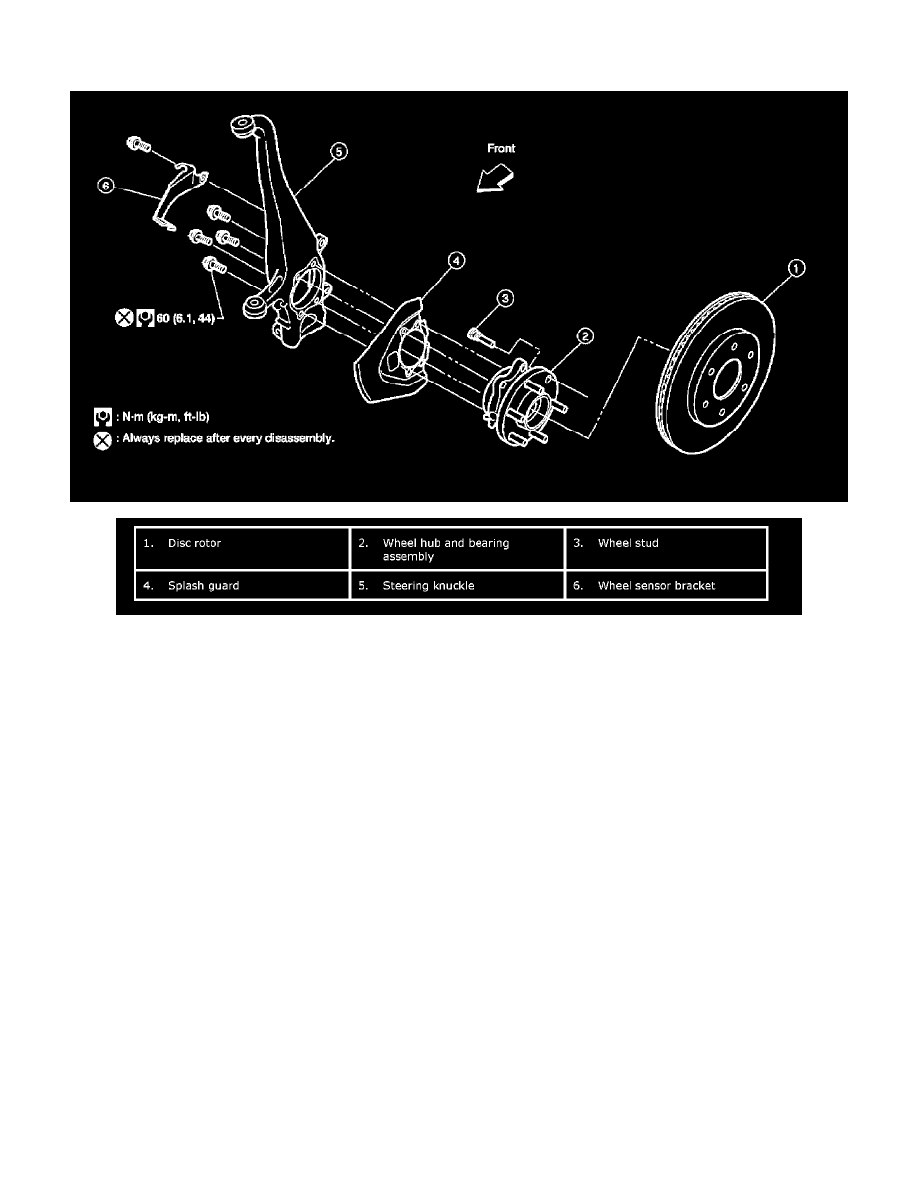 Wheel Bearing: Service and Repair
Wheel Hub: Removal and Installation
REMOVAL
1) Remove wheel and tire using power tool.
2) Without disassembling the hydraulic lines, remove caliper torque member bolts using power tool. Then reposition brake caliper aside with wire. 
CAUTION:
Do not press brake pedal while brake caliper is removed.
3) Put alignment mark on disc rotor and wheel hub and bearing assembly, then remove disc rotor.