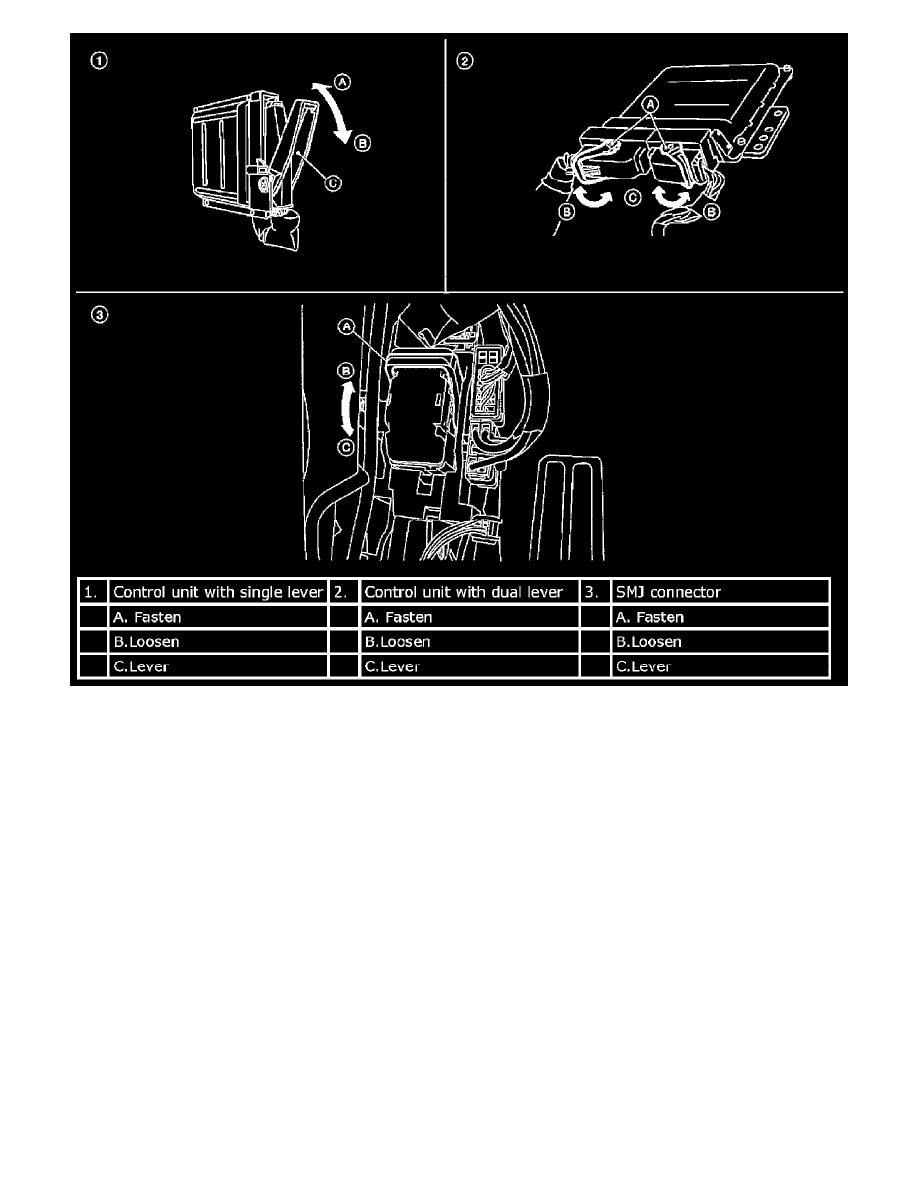 HARNESS CONNECTOR (DIRECT-CONNECT SRS COMPONENT TYPE)
-
SRS direct-connect type harness connectors are used on certain SRS components such as air bag modules and seat belt pre-tensioners.
-
Always pull up to release black locking tab prior to removing connector from SRS components.
-
Always push down to lock black locking tab afte4r installing connector to SRS components. When locked, the black locking tab is level with the
connector housing.
CAUTION:  Do not pull the harness or wires when removing connectors from SRS components.