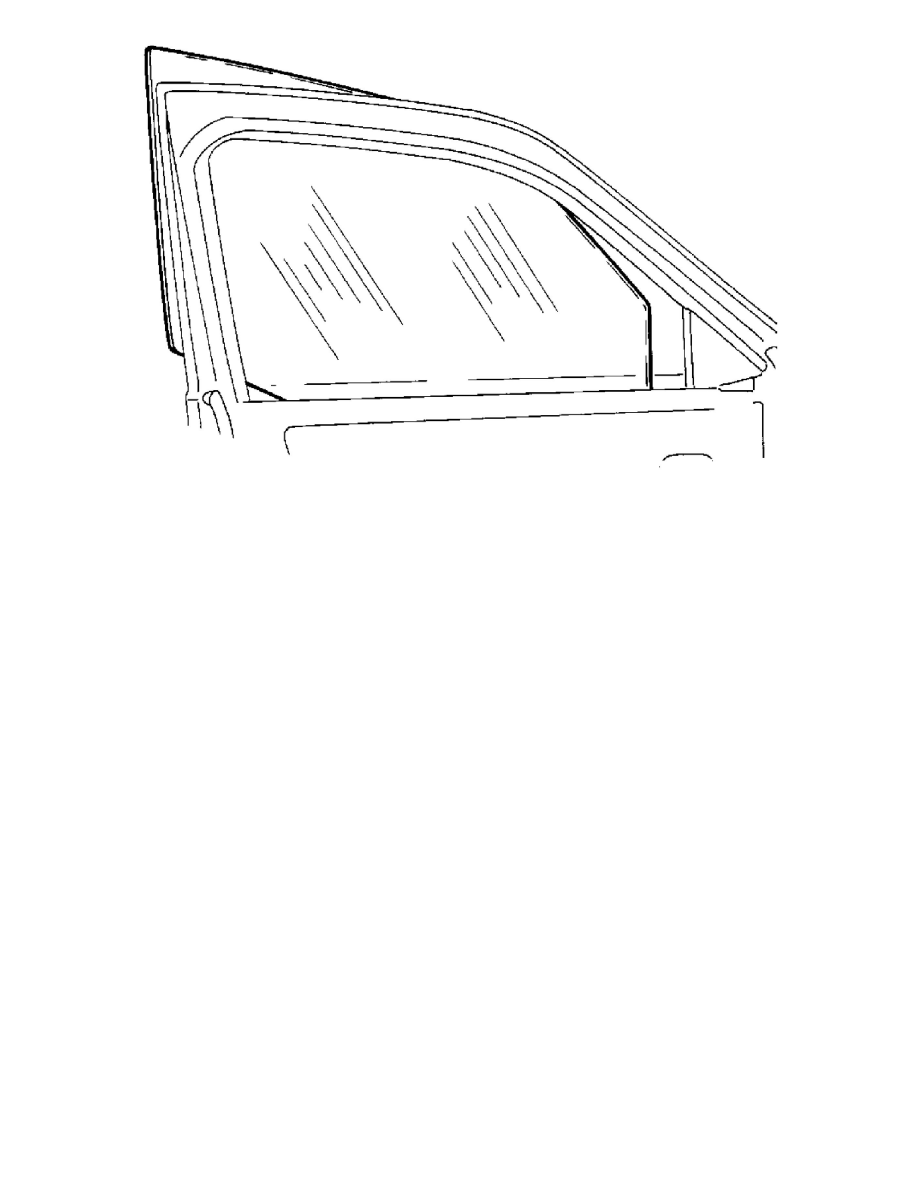 INSTALLATION
Installation is in the reverse order of removal.
Glass bolts: 6.1 N.m (0.62 kg-m, 54 in-lb)
-
Check the glass for proper fit. Follow the FITTING INSPECTION procedure.
-
On the drivers door, reset the motor if equipped. Follow the SETTING AFTER INSTALLATION procedure.
FITTING INSPECTION
-
Check that the glass fits securely into the glass run groove.
-
Lower the glass slightly [approximately 10 to 20 mm (0.39 to 0.79 in)] and check that the clearance to the sash is parallel. If the clearance between
the glass and sash is not parallel, loosen the regulator bolts, guide rail bolts, and glass and guide rail bolts to adjust the glass position.
Regulator and motor or manual crank assembly bolt: 5. 7 N.m (0.58 kg-m, 50 in-lb)
Glass bolts: 6.1 N.m (0.62 kg-m, 54 in-lb)