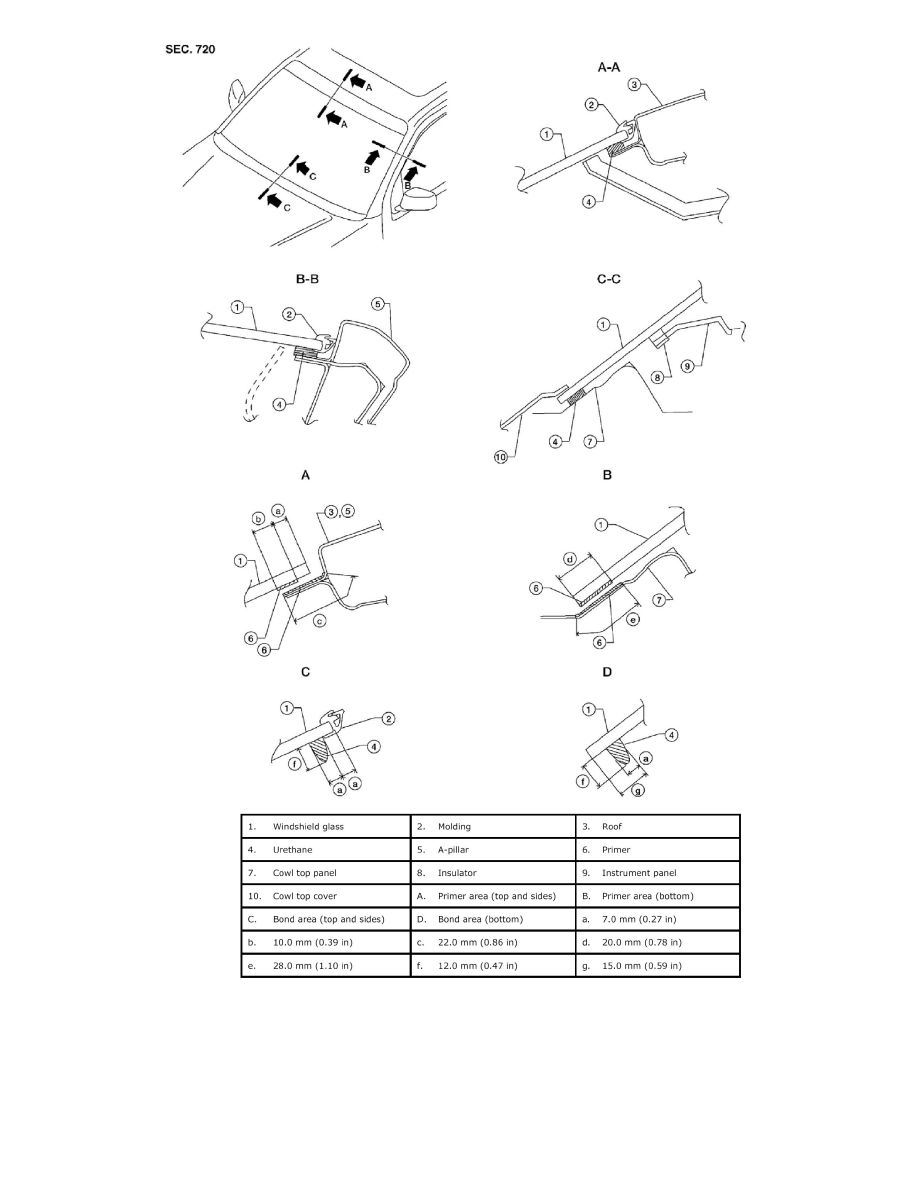 Repairing Water Leaks for Windshield
Leaks can be repaired without removing and reinstalling glass. If water is leaking between the urethane adhesive material and body or glass, determine
the extent of leakage.
This can be done by applying water to the windshield area while pushing glass outward. To stop the leak, apply primer (if necessary) and then urethane
adhesive to the leak point.