< PREV PAGE
NEXT PAGE >
Esteem GLX Wagon Plus L4-1.8L (1999)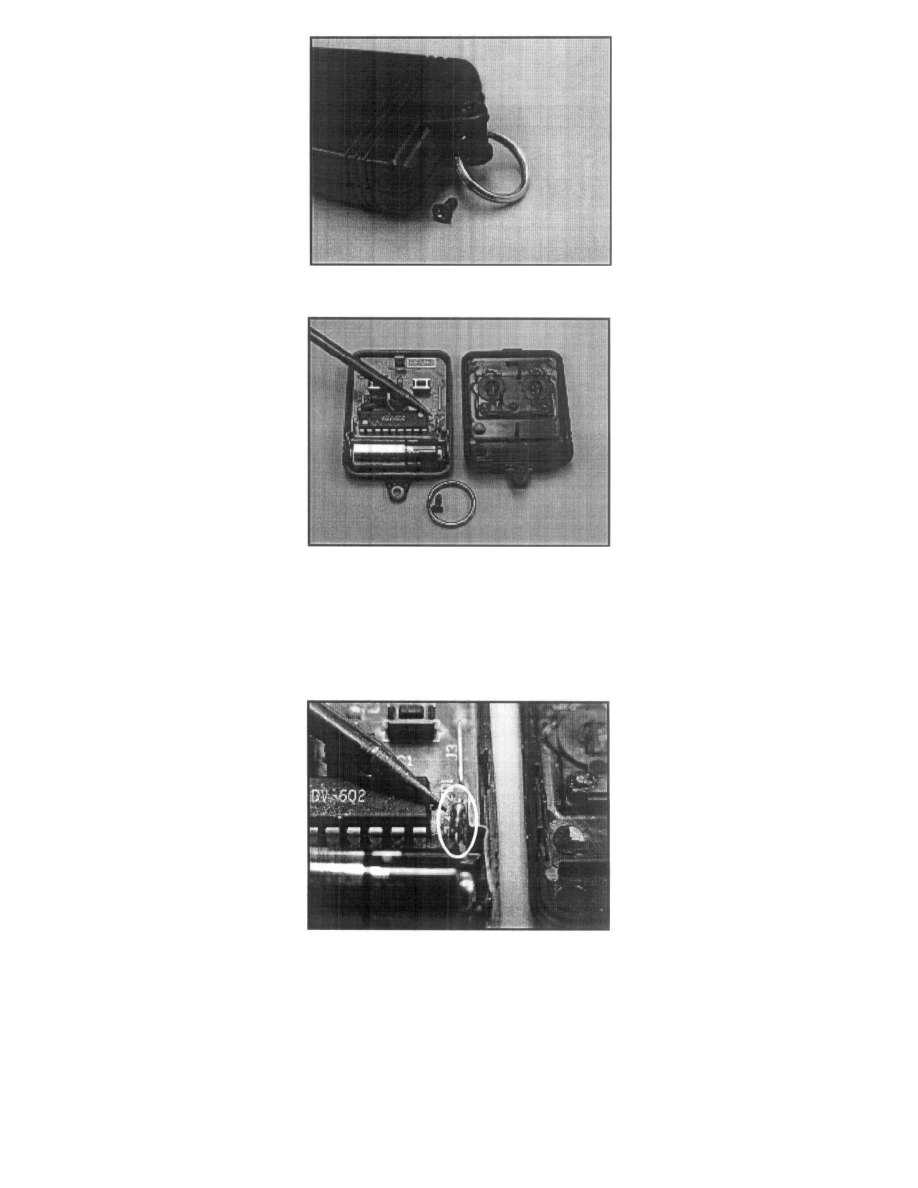 2.
To open the case, first remove the small phillips screw. Then gently pry the case apart.
3.
With the case apart, locate the Zener diode as indicated by the pointer in the picture to the right.
If the diode is RED, replace the entire key fob P/N # 99980-47200-004 and reprogram the new key fob to the control module as shown in the
system owners guide.
If the diode is GREEN, replace the BATTERY ONLY. Note the proper direction of battery installation. Use a No. A23, 12 volt battery only (P/N
# 99980-47200-005).
3a.
Close up of the Zener diode.
< PREV PAGE
NEXT PAGE >