< PREV PAGE
NEXT PAGE >
Esteem GLX Wagon Plus L4-1.8L (1999)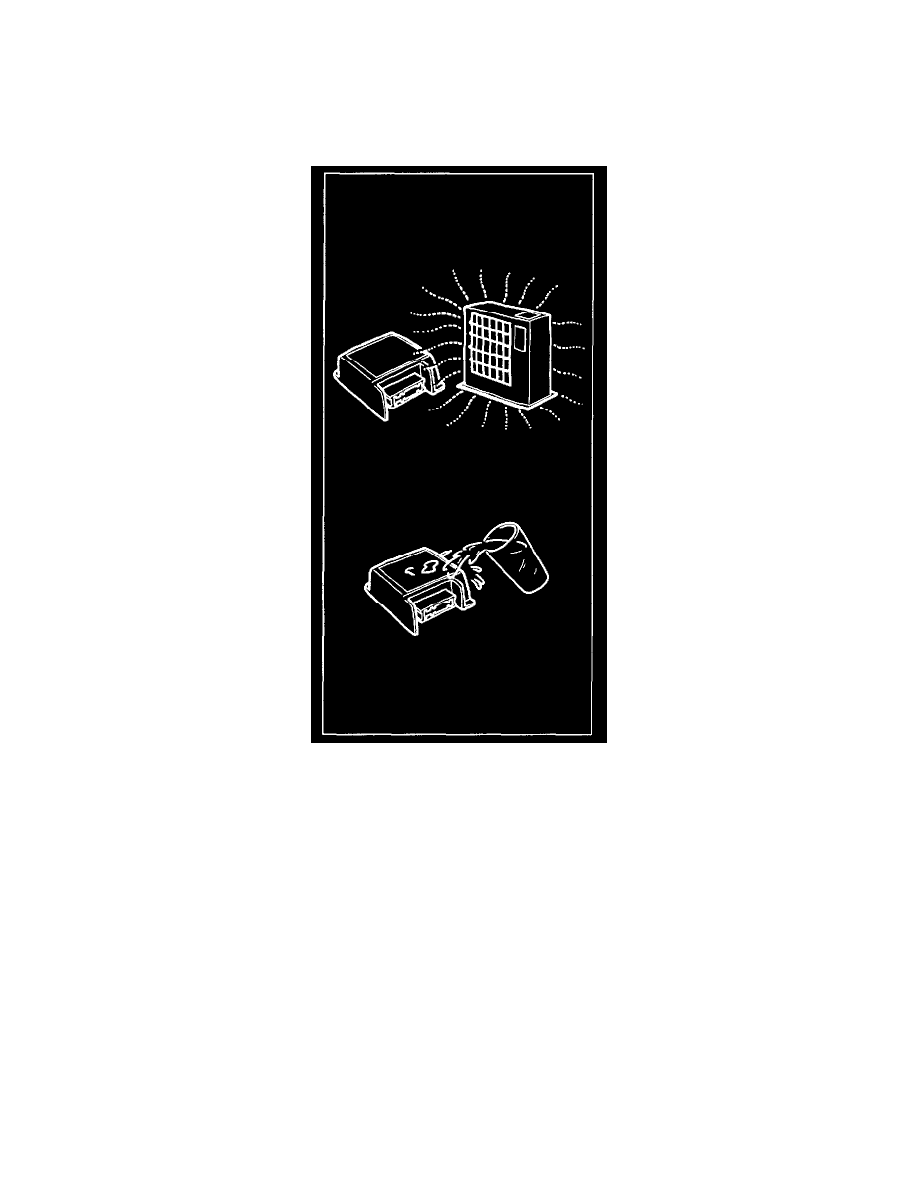 Sensing and Diagnostic Module: Service and Repair
Handling and Storage SDM
WARNING:  Never power up air bag system when SDM is not rigidly attached to the vehicle. Otherwise, personal injury may result.
CAUTION:  After detecting one time of such collision as to meet deployment conditions, the SDM must not be used. Refer to "Diagnosis" when
checking the SDM.
Never attempt disassembly of SDM.
When storing SDM, select a place where neither high temperature nor high humidity is anticipated and oil, water and dust are kept off.
If SDM was dropped from a height of 90 cm (3 ft) or more or if it is found to be damaged or deformed, replace it with a new one.
If installation part of SDM was damaged, repair that part completely before reinstallation.
All SDM fasteners must be carefully torqued and the arrow must be pointed toward the front of the vehicle to ensure proper operation of the air bag
system.
< PREV PAGE
NEXT PAGE >