< PREV PAGE
NEXT PAGE >
Esteem GLX Wagon Plus L4-1.8L (1999)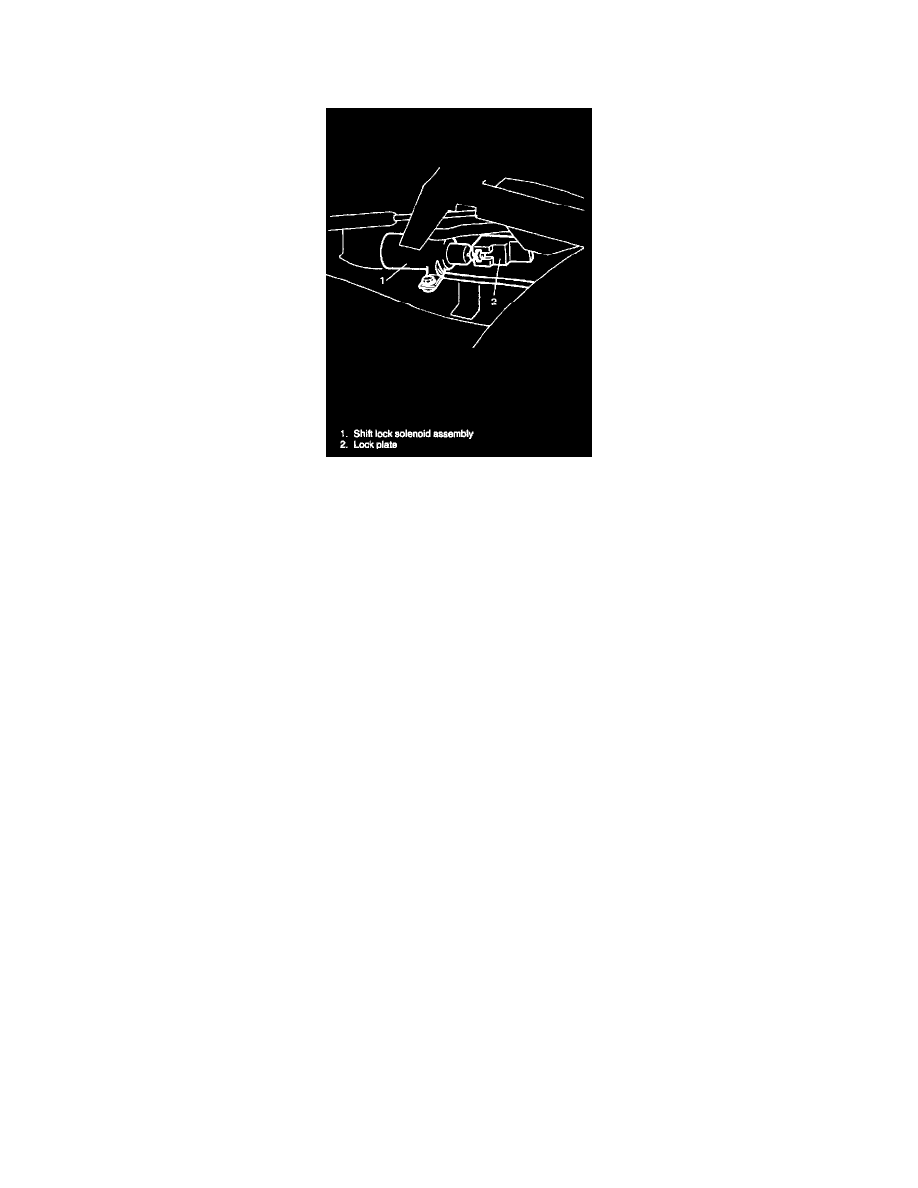 Shift Interlock Solenoid: Service and Repair
SHIFT LOCK SOLENOID 
1. Remove parking brake cover and console box. 
2. Replace shift lock solenoid. 
3. Install covers as they were.
NOTE: 
-
Shift selector lever to "L" to facilitate work.
-
Check that detent pin is locked at "P" position by lock plate.
-
Check to confirm that lock plate is pulled In when ignition key is turned to "ON" and brake pedal Is depressed, so allowing detent pin to be
pushed down.
< PREV PAGE
NEXT PAGE >