< PREV PAGE
NEXT PAGE >
Swift GA L4-1298cc 1.3L SOHC MFI (2001)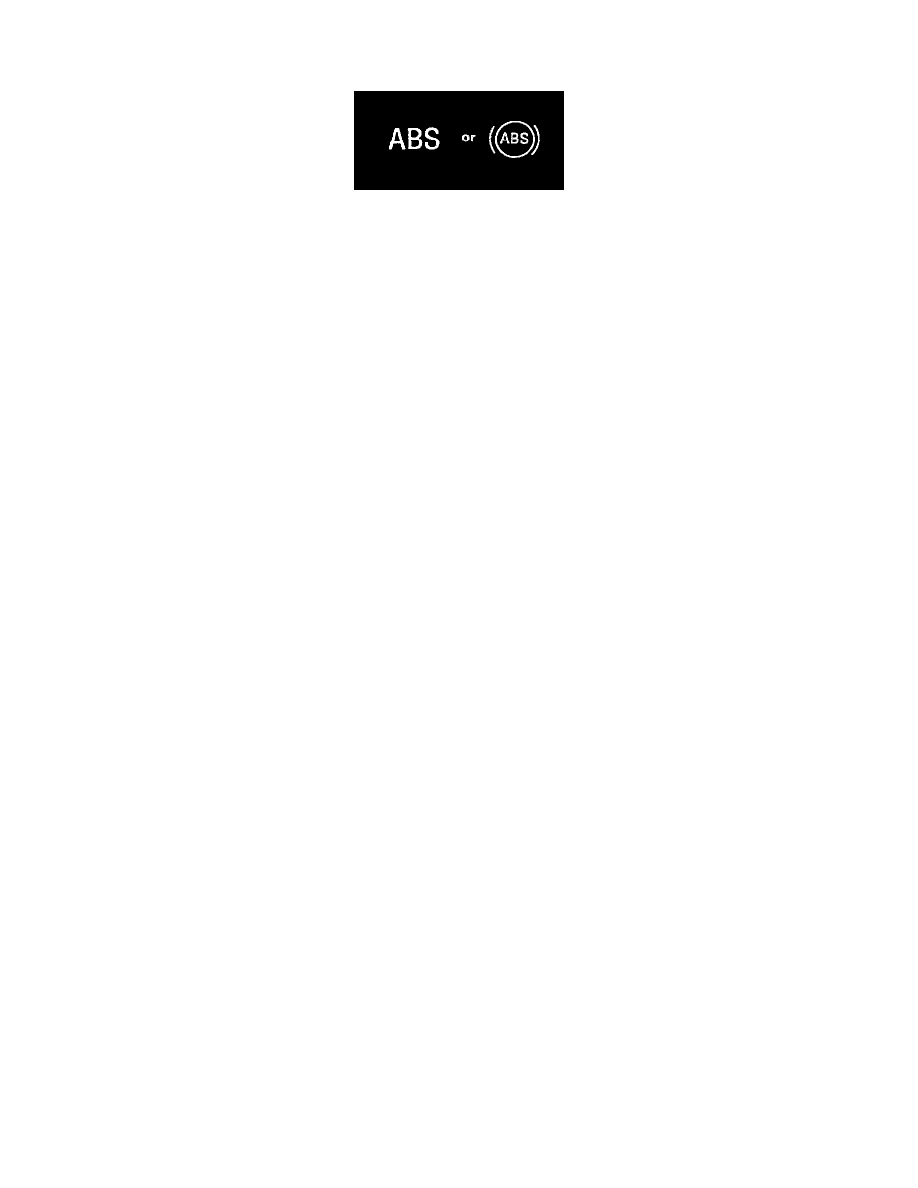 ABS Light: Description and Operation
ABS Warning Light
The EBCM continuously monitors itself and the other ABS components. If the EBCM detects a problem with the system, the amber "ABS" warning
light will either light or flash continuously to alert the driver of the problem.
A solid "ABS" warning light indicates that a problem has been detected that affects the operation of ABS. No anti-lock braking will be available.
Normal, non-antilock brake performance will remain. In order to regain ABS braking ability, the ABS must be serviced.
< PREV PAGE
NEXT PAGE >