< PREV PAGE
NEXT PAGE >
Swift GA L4-1298cc 1.3L SOHC MFI (2001)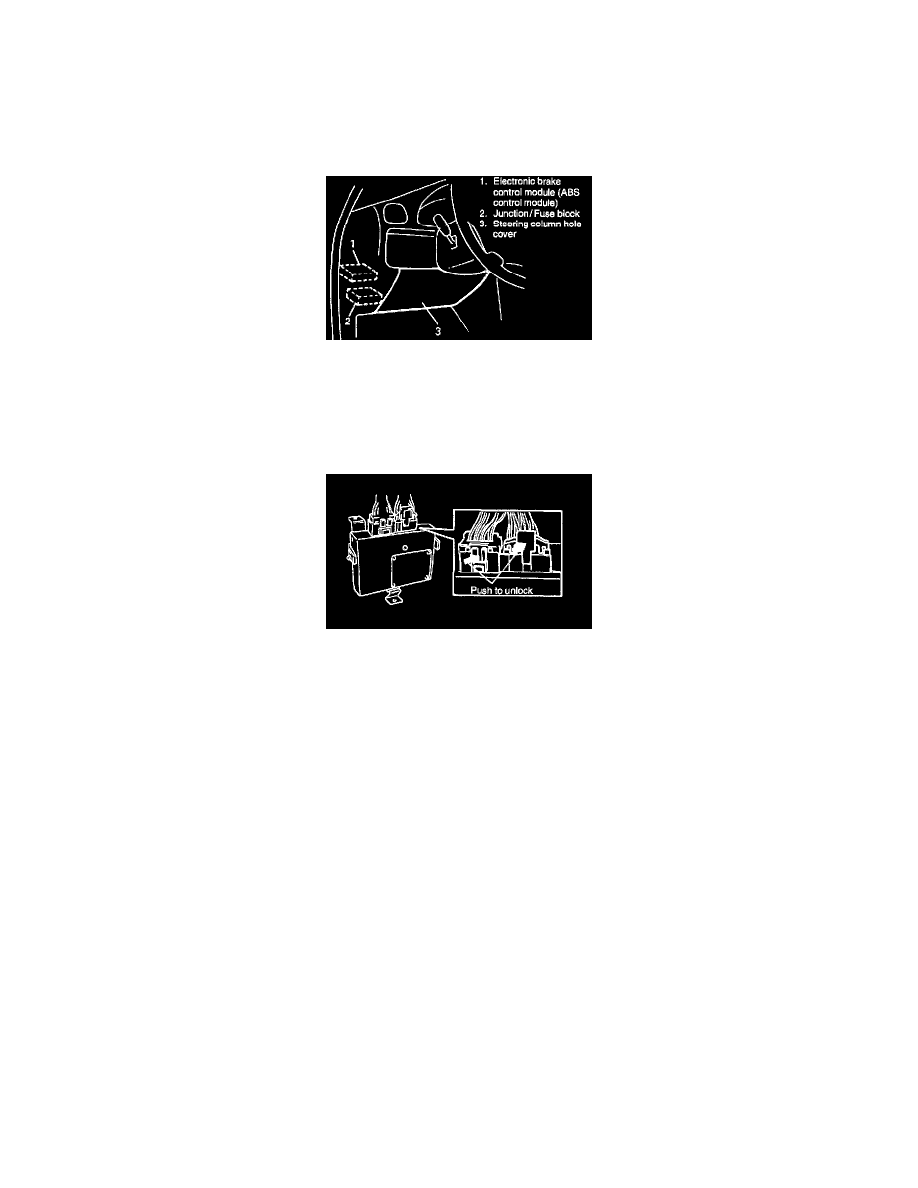 Electronic Brake Control Module: Service and Repair
ELECTRONIC BRAKE CONTROL MODULE (EBCM) 
CAUTION:  As EBCM consists of precision parts, be careful not to expose it to excessive shock.
REMOVAL 
1. Disconnect negative cable at battery
2. Remove steering column hole cover, knee bolster absorber and knee bolster panel.
3. Remove junction/fuse block.
4. Remove EBCM from vehicle.
5. Disconnect couplers from EBCM.
INSTALLATION 
Install parts in reverse order of REMOVAL procedure.
< PREV PAGE
NEXT PAGE >