< PREV PAGE
NEXT PAGE >
Swift GA L4-1298cc 1.3L SOHC MFI (2001)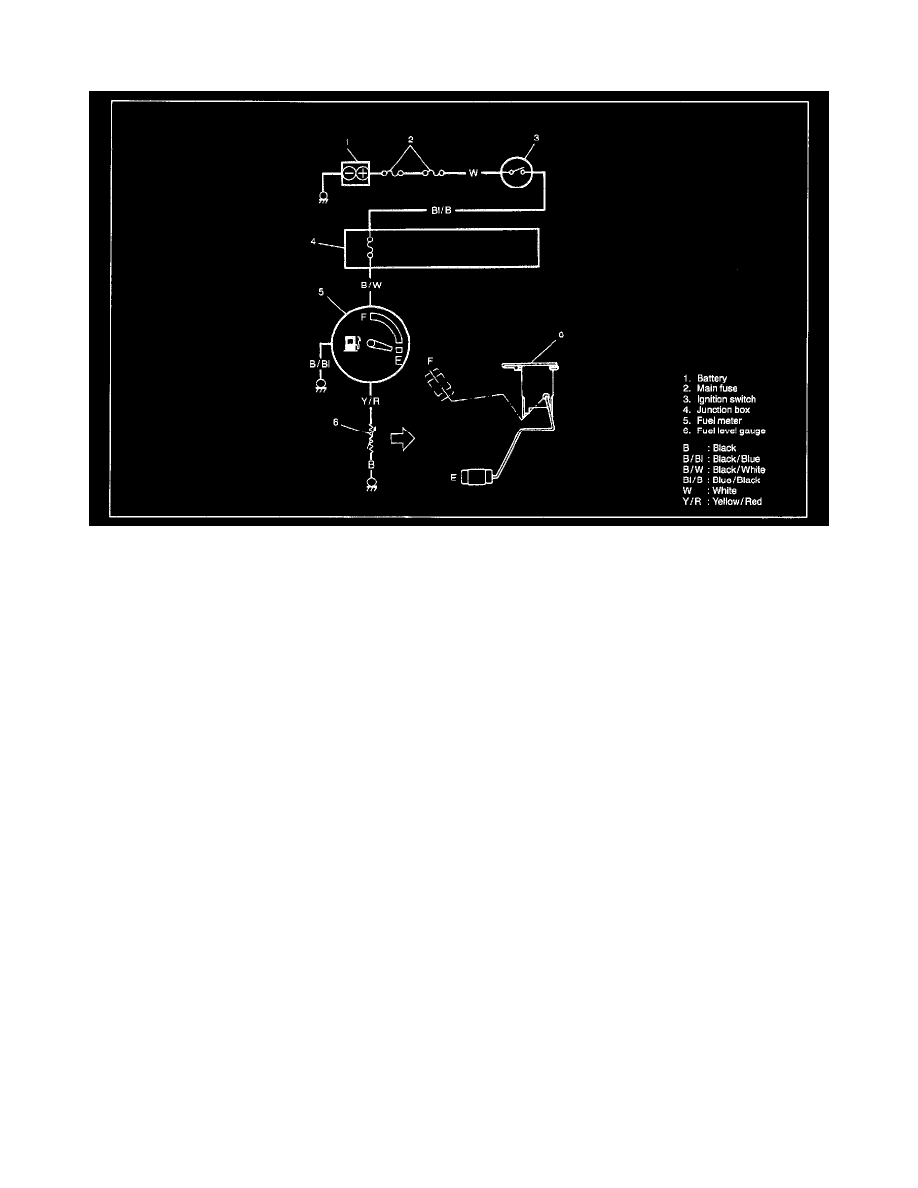 Fuel Gauge Module: Description and Operation
FUEL LEVEL METER AND GAUGE UNIT
DESCRIPTION OF CIRCUIT
The fuel level meter circuit consists of the fuel level meter installed inside the combination meter and the fuel level gauge installed to the fuel tank.
Current flowing through the meter coil is changed to control the meter pointer. That is, when fuel is full, the fuel level gauge unit resistance is decreased
with more current flowing into the meter coil, causing the meter pointer to point at the "F" position.
< PREV PAGE
NEXT PAGE >