< PREV PAGE
NEXT PAGE >
Swift GA L4-1298cc 1.3L SOHC MFI (2001)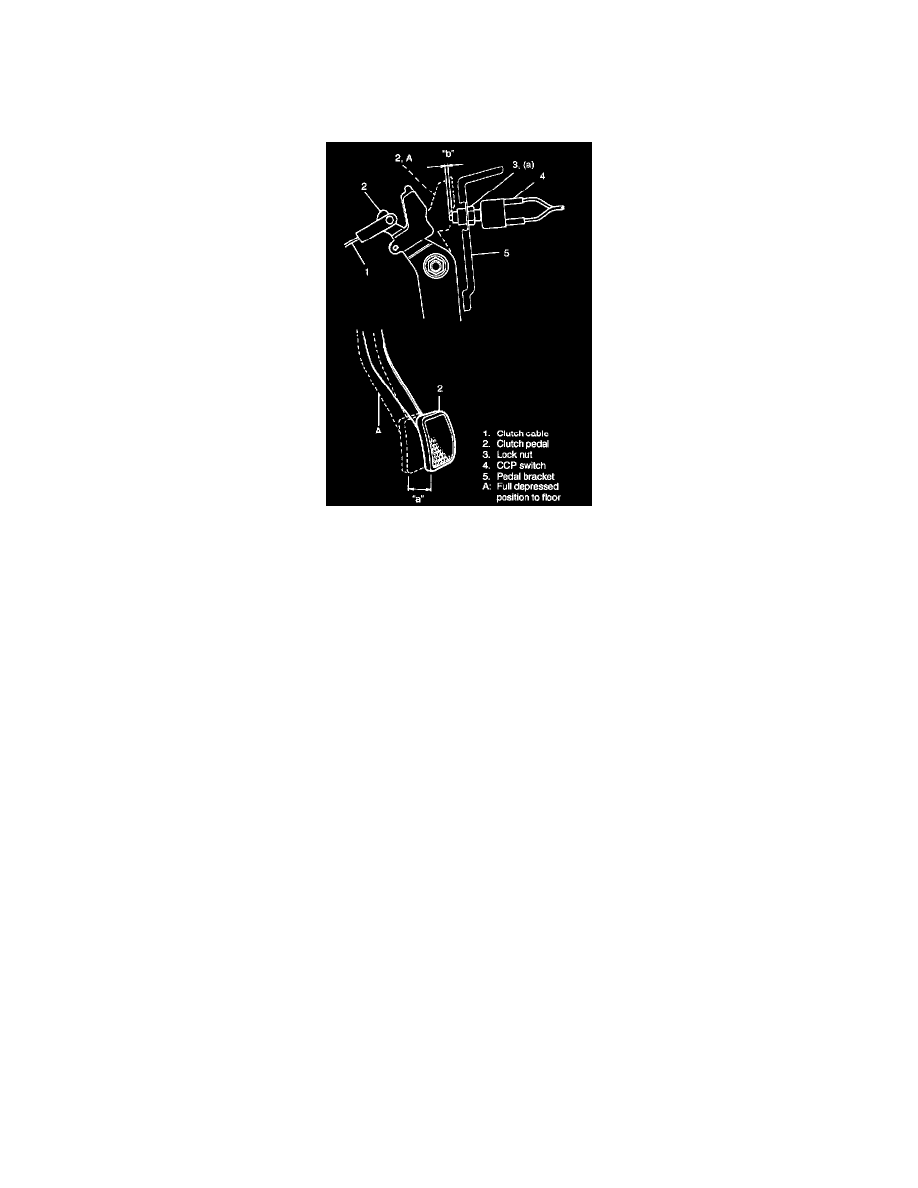 Clutch Switch: Adjustments
ADJUSTMENT 
1. Apply parking brake firmly and place gear shift control lever in neutral position.
2. Disconnect lead wire coupler beside pedal bracket.
3. Loosen lock nut and remove switch.
4. Depress clutch pedal all the way to the floor, and then let it back 15 - 30 mm (0.6 - 1.2 inch) along its travel from the floor.
Travel "a": 15 - 30 mm (0.6 -1.2 inch) 
5. Connect ohmmeter to switch, and slowly screw in until it is ON. Hold the switch at this position, and tighten lock nut to specification.
CAUTION:  When clutch pedal is fully depressed, clearance "b" (remaining switch stroke) should be 1.0 - 2.0 mm (0.04 - 0.08 inch) with this
adjustment. Maladjustment of "a" stroke may cause dragging clutch or impossible to engine start.
Tightening Torque
(a): 7.5 Nm (0.75 kg-m, 5.5 ft. lbs.) 
6. Remove ohmmeter and connect lead wire.
< PREV PAGE
NEXT PAGE >