< PREV PAGE
NEXT PAGE >
Swift GA L4-1298cc 1.3L SOHC MFI (2001)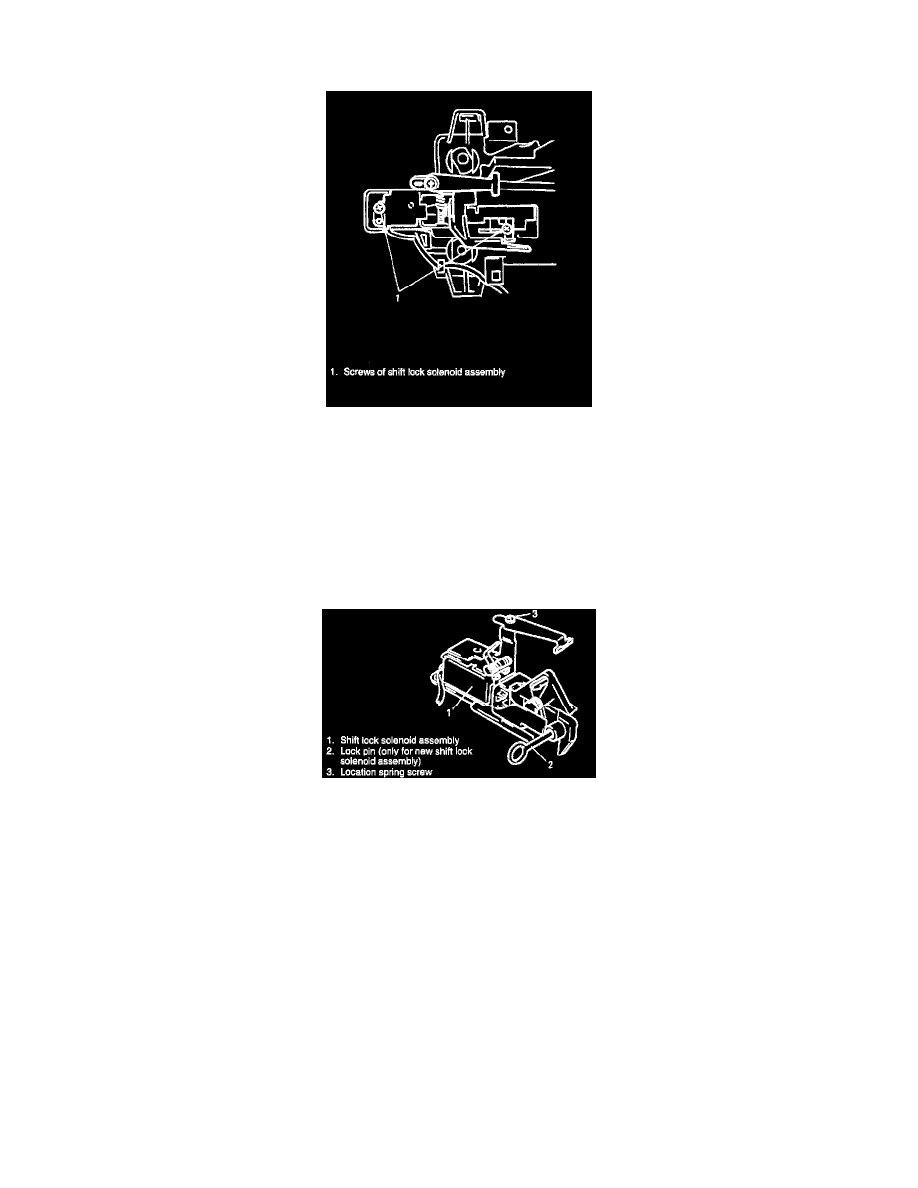 Shift Interlock Solenoid: Service and Repair
REMOVAL 
1. Disconnect negative cable from battery.
2. Remove center console.
3. Shift selector lever to "N" position.
4. Detach illumination lamp socket from select indicator.
5. Detach select indicator from selector housing and move it toward upside.
6. Disconnect connector for illumination lamp and shift lock solenoid.
7. Disconnect interlock cable end from key interlock cam of selector.
8. Remove shift lock solenoid assembly from housing.
INSTALLATION 
1. Loosen location spring screw.
2. With selector lever shifted to "N" position, install solenoid assembly to housing.
NOTE:  New shift lock solenoid assembly is supplied with held key release cam at key interlock cable connecting position with lock pin. Do not
remove lock pin in this step.
< PREV PAGE
NEXT PAGE >