NEXT PAGE >
Vitara 2WD V6-2.5L (2004)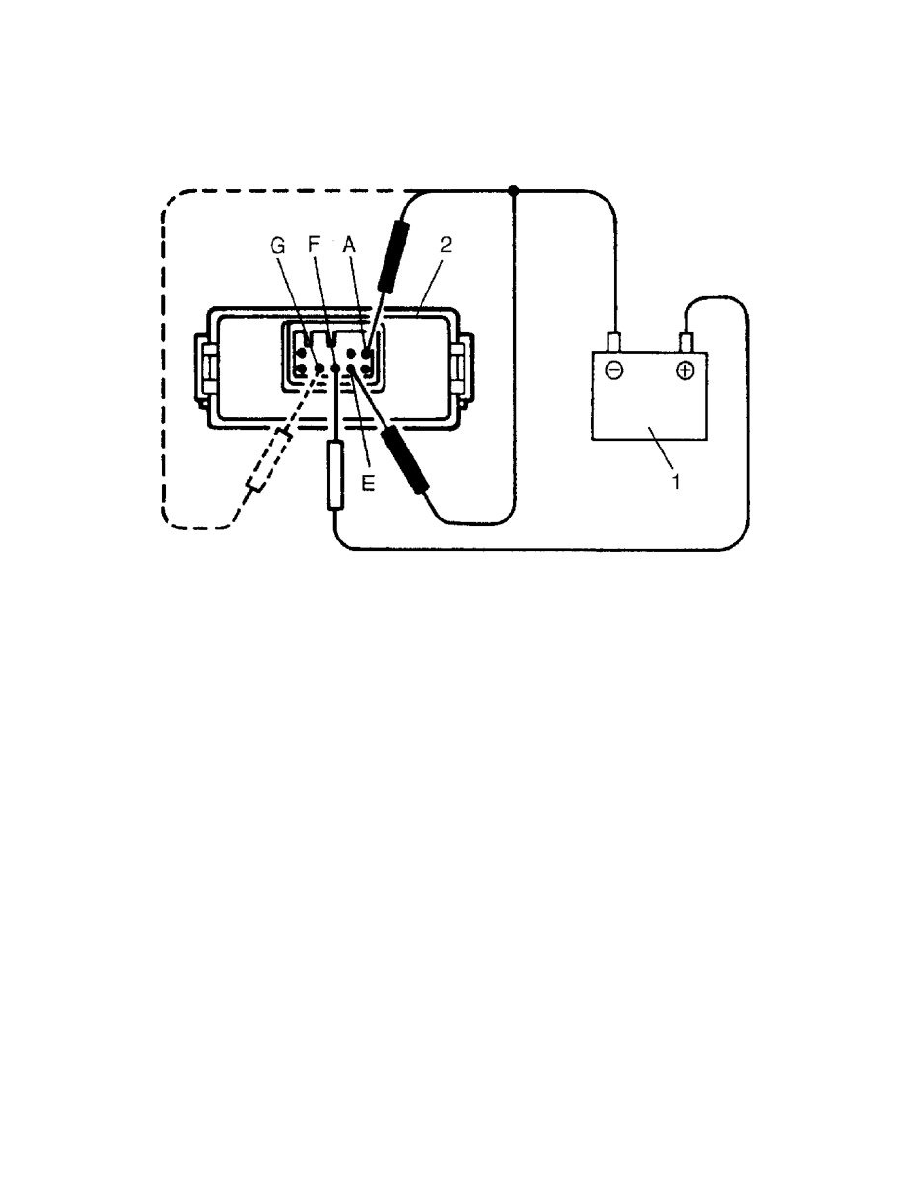 Power Door Lock Control Module: Testing and Inspection
Power Door Lock Controller (without Keyless Entry System) Inspection
1. Disconnect power door lock controller coupler.
2. Connect (+) wire and (-) wire of 12 V battery (1) to terminal "A", "E" and "F" as shown in figure.
3. Disconnect cord from terminal "E" and connect it to terminal "G".
4. Repeat Steps 2) and 3) several times and if relay operation is heard every time, it means that controller (2) is operating.
NEXT PAGE >