< PREV PAGE
NEXT PAGE >
XL-7 2WD V6-3.6L (2007)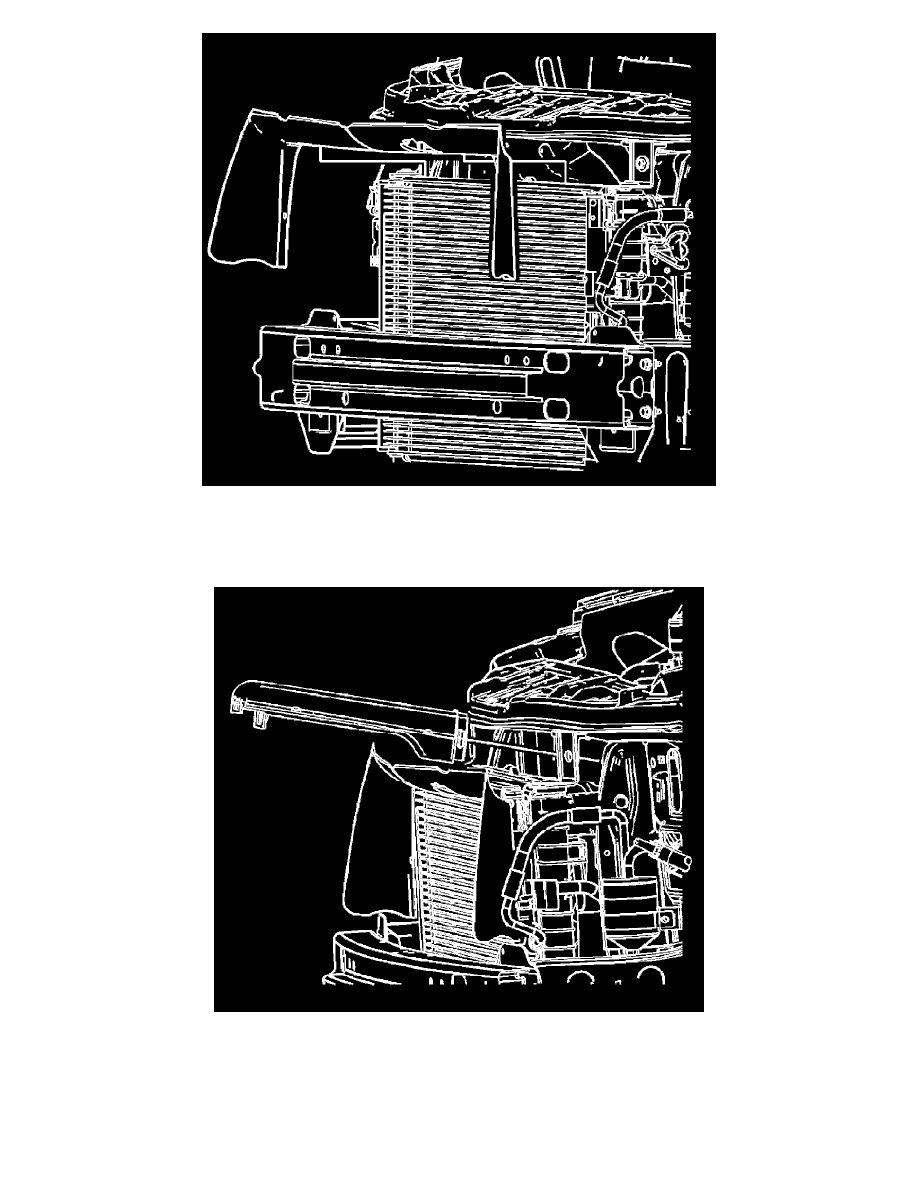 13. Install the liquid line nut to the condenser.
Tightening torque
Tighten the bolts to 20 N.m (15 lb.ft).
14. Install the CRFM closeout panel.
15. Install the battery box air duct.
16. Install the front fascia. Refer to [Front Bumper Fascia Replacement].
17. Evacuate and charge the A/C system. Refer to [Refrigerant Recovery and Recharging].
18. Test the affected A/C joints leaks using J 39400-A.
< PREV PAGE
NEXT PAGE >