NEXT PAGE >
< PREV PAGE
XL-7 2WD V6-3.6L (2007)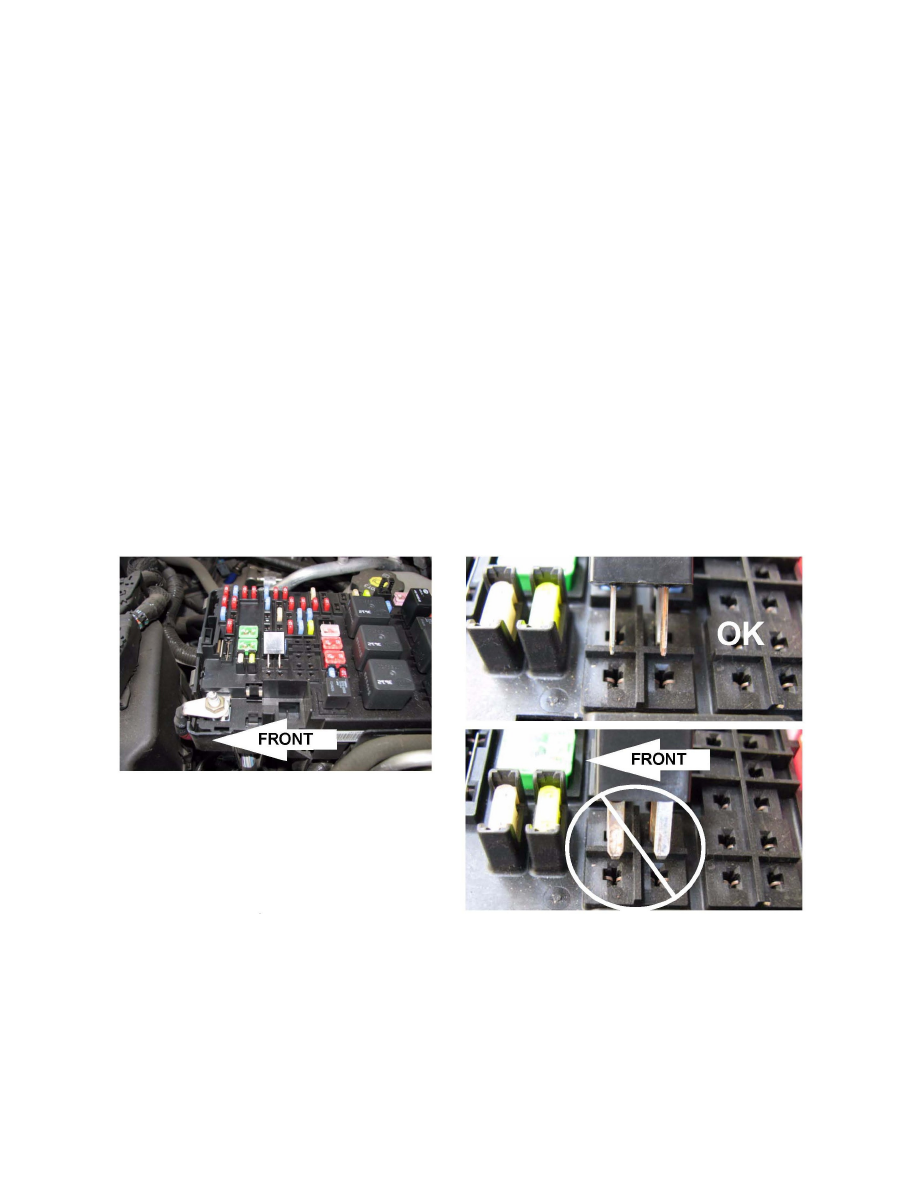 Trailer Lighting Relay: All Technical Service Bulletins
Electrical - Trailer Lamps Inop/Stay ON
Section Title: Body, Cab and Accessories
TSB No. TS 39 08258
Division: Automotive 
Category: Technical
SUBJECT: 
TRAILER TURN SIGNAL AND STOP LAMPS INOPERATIVE OR STAY ON AFTER INSTALLING ACCESSORY TRAILER HITCH
MODEL(S): 
XL7 (JC636)
YEAR: 
2007 ~
CONDITION: 
After installing accessory Trailer Hitch 990B0-26005 with Harness Kit 990B0-26006, it may be found that the trailer turn signal and stop lamps are
inoperative or stay on at all times.
CAUSE: 
The lamp relays have been installed incorrectly.
CORRECTION: 
Check for proper installation of the "RT TRLR STOP/TRN" and "LT TRLR STOP/ TRN" relays. Refer to picture above.
NOTE:
The relay can be installed 4 different ways. Only two of the positions will function correctly. Make sure the relay blades insert into the relay box as
shown. The relay will operate properly 180 degrees from the position shown above. 
The relay will not operate properly if it is inserted 90 degrees from the correct position.
NEXT PAGE >
< PREV PAGE