< PREV PAGE
NEXT PAGE >
XL-7 2WD V6-3.6L (2007)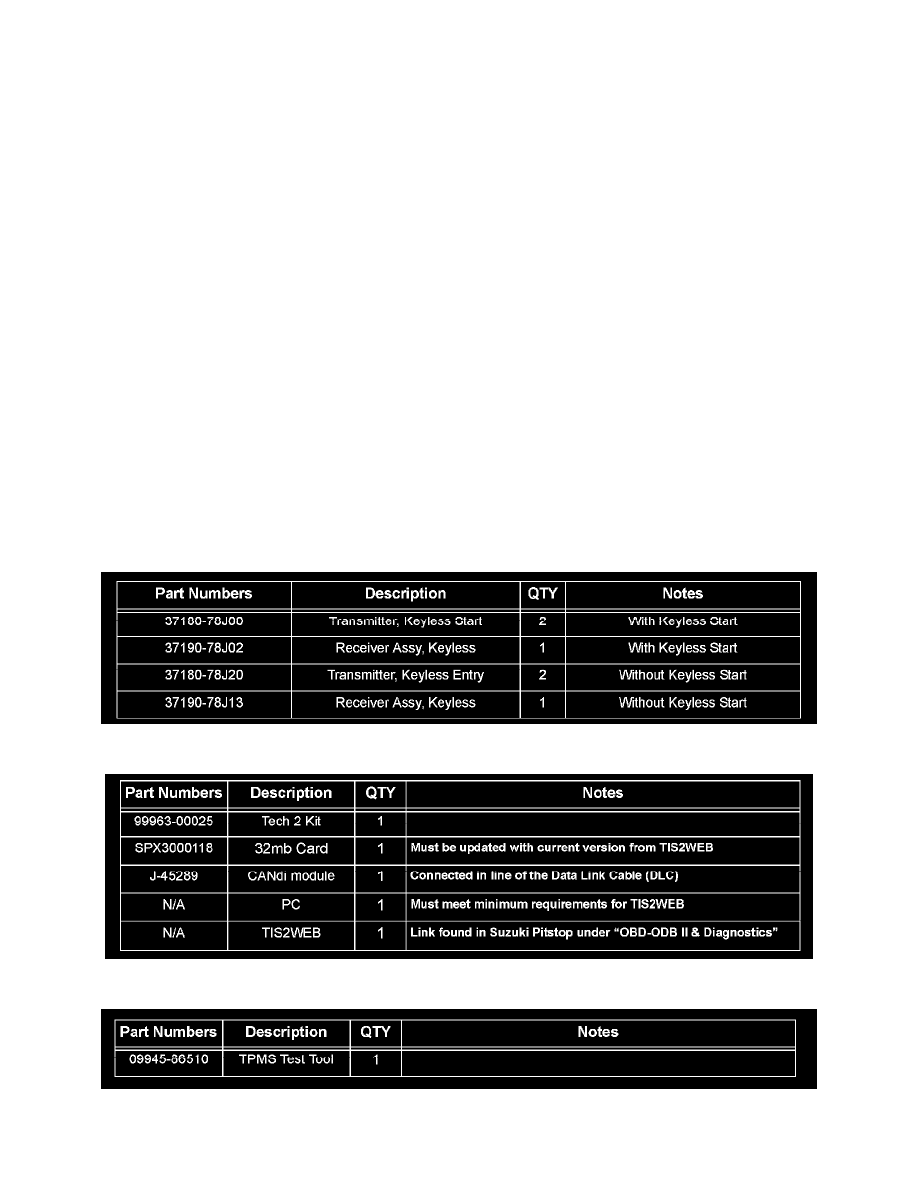 Keyless Entry Module: Customer Interest
Keyless Entry - Short Transmitter Range/TPM Message
XL7
Section Title: Body, Cab & Accessories 
TSB No. TS28 08147
Division: Automotive
Category: Technical
SUBJECT:
REMOTE KEYLESS ENTRY (RKE) INOPERATIVE, POOR RANGE, TIRE PRESSURE MONITOR (TPM) MESSAGE DISPLAYED
MODEL(S):
XL7 (JC636)
YEAR:
2007
CONDITION:
RKE transmitters will not program, function and/or the RKE transmitter low battery message is displayed; the "Service Tire Monitor System" message is
displayed; a new RKE transmitter cannot be programmed.
CAUSE:
Internal fault with transmitters and/or the Remote Control Door Lock Receiver (RCDLR) software/hardware.
CORRECTION:
DO NOT REPLACE THE BCM OR RADIO ANTENNA MODULE!
Follow the procedure below to replace the keyless entry transmitters and reprogram the RCDLR module.
PART(S) INFORMATION:
REQUIRED TOOLS AND SOFTWARE:
REQUIRED TOOLS AND SOFTWARE:
< PREV PAGE
NEXT PAGE >