< PREV PAGE
NEXT PAGE >
XL-7 2WD V6-3.6L (2007)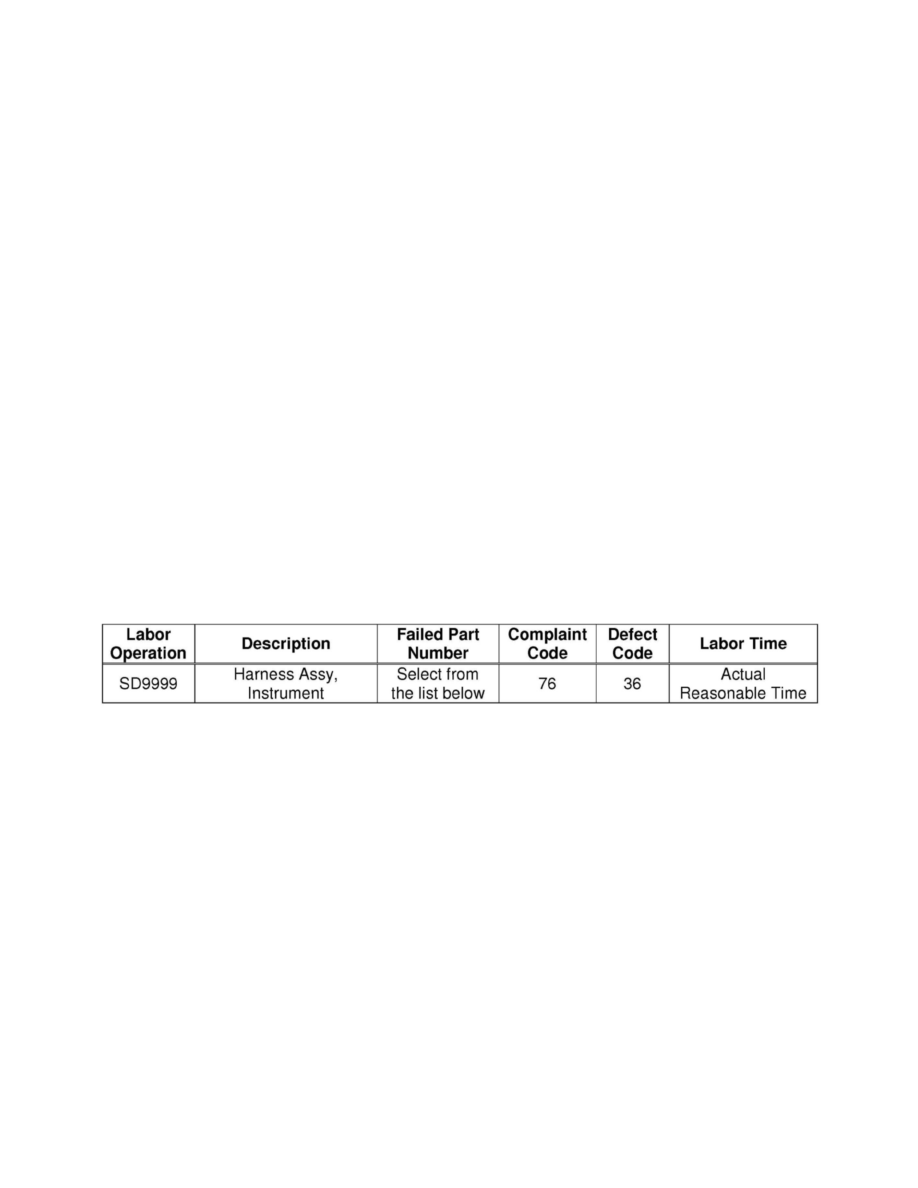 Air Bag Harness: Customer Interest
Restraints - Air Bag Lamp ON/Multiple DTC's Set
XL7
Section Title: Restraints
TSB No: TS 05 12099
Division: Automotive
Category: Technical
SUBJECT: 
AIRBAG LIGHT ON DTC B0012, B0013, B0014, B0016, B0019, B0020, B0022, B0023, B0026, B0033, B0040, B0042 or B0044 SET
MODEL(S): XL7 (JC636)
YEAR: 2007~2009
CONDITION: 
Technicians may encounter an intermittent or current Airbag Light on in the instrument panel with DTC(s) B0012, B0013, B0014, B0016, B0019,
B0020, B0022, B0023, B0026, B0033, B0040, B0042 or B0044 set in the SDM (sensing and diagnostic module).
CAUSE: 
Connector(s) may be found loose, missing, or broken at the Airbag associated with the stored DTC(s).
CORRECTION: 
Correct the connector failure, making repairs if necessary, to ensure a proper connection.
Note:
Do Not replace the Harness Assembly!
WARRANTY INFORMATION
Warranty claims must be submitted using labor operation SD9999, the name and part number of the harness assembly the connector is in. The labor time
submitted will be the combination of the FQ operation diagnosis time for the DTC that was set, plus the actual reasonable time required to gain access to
the connector. In the comments section of the claim submission, indicate the affected Airbag and its location, with the statement "replaced the CPA
retainer in reference to Techline case #2-XXXXX".
< PREV PAGE
NEXT PAGE >