< PREV PAGE
NEXT PAGE >
XL-7 2WD V6-3.6L (2007)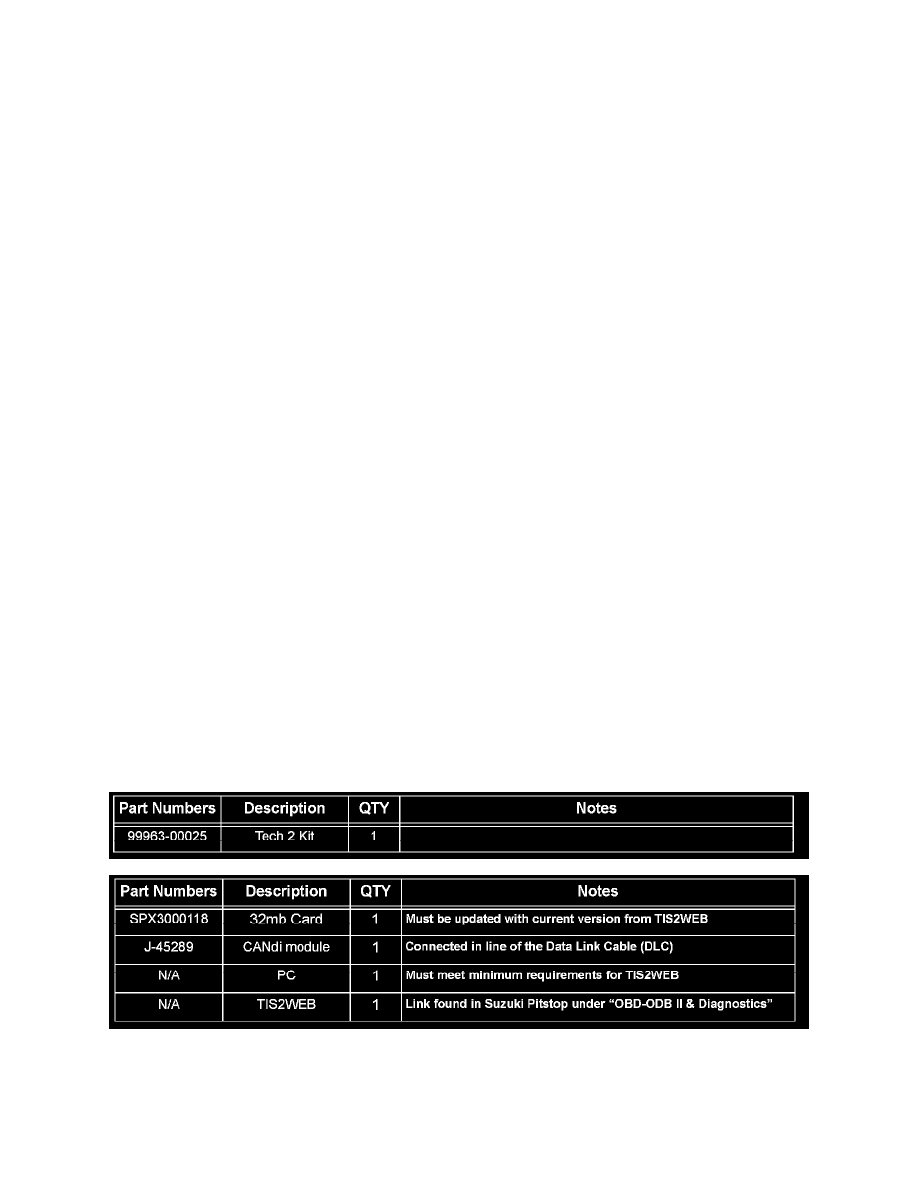 Seat Occupant Classification Module - Air Bag: All Technical Service Bulletins
Restraints - Air Bag Lamp ON/DTC B0081 Set
Section Title: Restraints
TSB No. TS 03 01108R
Division: Automotive
Category: Technical
SUBJECT:
AIRBAG LIGHT ON, WITH DTC B0081 SYMPTOM CODE "0F"
(PASSENGER PRESENCE SYSTEM ERRATIC)
MODEL(S):
XL7 (JC636)
YEAR:
2007-2008
CONDITION:
Airbag light is ON. DTC stored is B0081 with a symptom code of "0F" set.
CAUSE:
This condition may be caused by a low state of charge or a dead battery in the vehicle. It may also appear after a module has been replaced and
programmed or reprogrammed.
CORRECTION:
DO NOT REPLACE THE PASSENGER PRESENCE MODULE (PPM)!
The code can be cleared using the following procedure. Once the code is cleared, the airbag light will go OFF.
REVISION:
Warranty Claim Information revised.
1.
Key ON and engine OFF.
2.
Use the Tech 2 with CANdi module and a PC to perform the PPSU Passenger Presence System Unlocking found on the TIS2WEB Service
Programming System (SPS).
3.
Use the Tech 2 with CANdi module to perform the Preload Passenger Presence System within the Module Setup of the Passenger Presence System
(PPS).
4.
After all procedures have been successfully completed, retrieve the DTCs from PPS and clear all DTCs.
5.
Verify that the airbag light is no longer illuminated.
REQUIRED TOOLS AND SOFTWARE:
< PREV PAGE
NEXT PAGE >