< PREV PAGE
NEXT PAGE >
Beetle L4-1.9L DSL Turbo (ALH) (1998)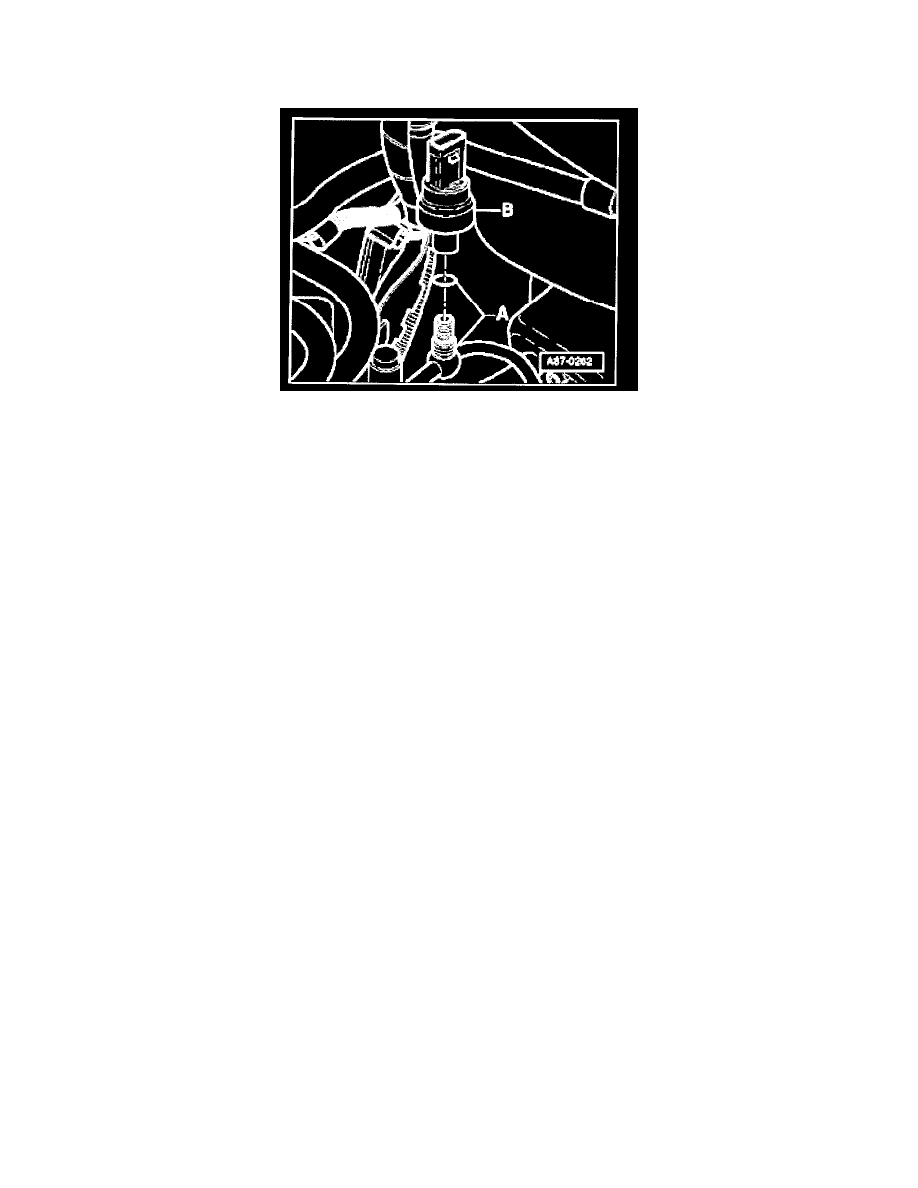 High Pressure Sensor / Switch: Description and Operation
High Pressure Sensor -G65-
NOTE:  Depending on engine type, refrigerant Systems have either an A/C pressure switch -F129- or high pressure sensor - G65- installed. Refer to
appropriate wiring diagram.
Sensor -G65- -B-, transmits a square wave signal to Coolant Fan Control (FC) Module -J293- at a rate which varies according to the refrigerant system
pressure. The signal is processed as follows:
Based on the signal transmitted by -G65-,-J293- determines the A/C refrigerant system pressure and controls A/C clutch -N25- and coolant fan functions
accordingly. For example:
-
Switches the radiator fan -V7- to the next higher speed when pressure in the refrigerant circuit increase.
-
Switches off A/C clutch -N25- when pressure is excessive (for example when engine cooling is insufficient).
-
Switches off A/C clutch -N25- off when pressure is too low (for example with low/no refrigerant).
The -G65- signal is also input to the Motronic Engine Control Module (ECM). As the amount of torque needed to drive the A/C compressor varies
according to refrigerant system pressure, the ECM processes this signal in order to enhance engine performance. 
Depending on the type of ECM, this signal may or may not appear as a duty cycle on the read measuring value block display (function 08), -G65- signal,
refer Fig. 3 in "A/C Refrigerant System, Servicing" See: Service and Repair 
< PREV PAGE
NEXT PAGE >