< PREV PAGE
NEXT PAGE >
Beetle L4-1.9L DSL Turbo (ALH) (1998)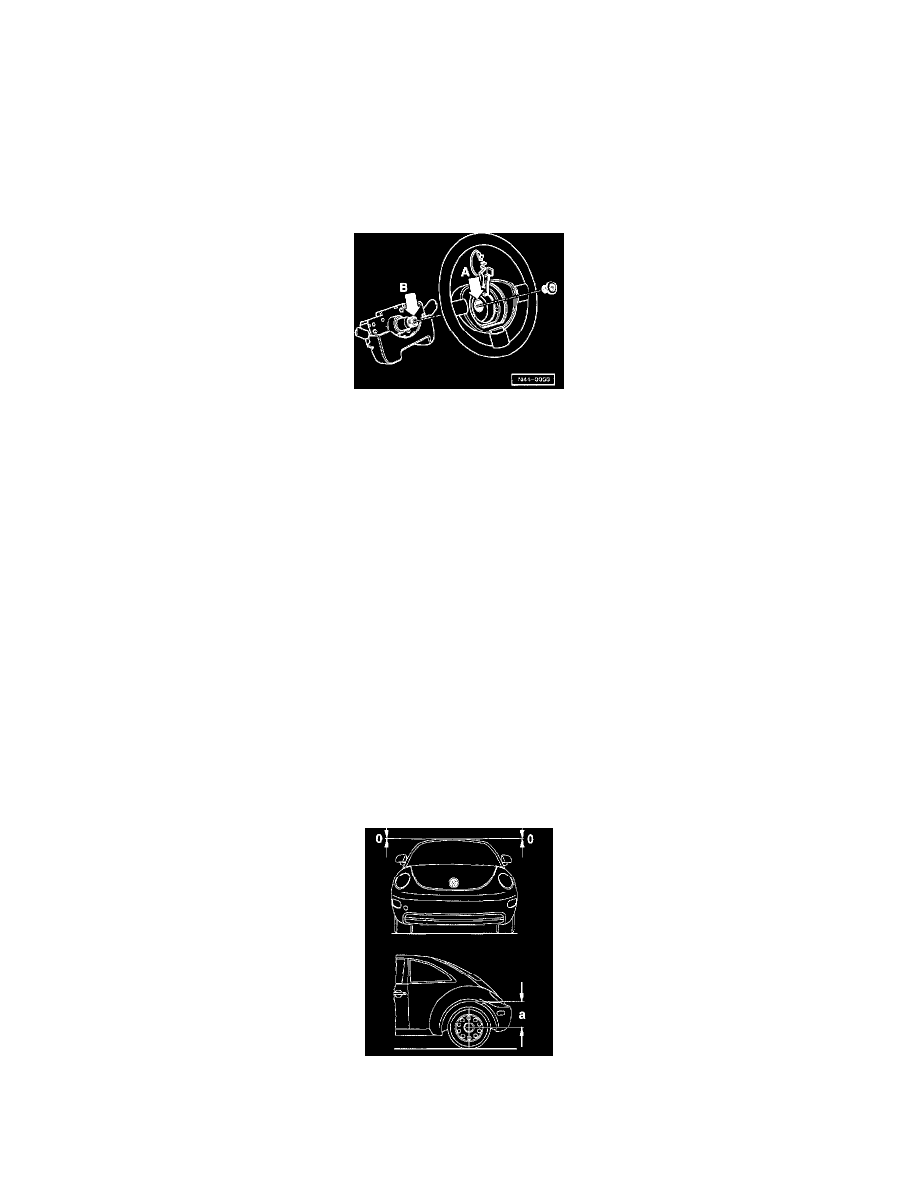 Alignment: Testing and Inspection
Wheel Alignment, Checking
Wheel Alignment
General
It is recommended that both the front and rear axles are measured (thrust angle) when carrying out alignment measurements.
If the installation position of the rear axle (which affects the direction of travel of the vehicle) is not taken into account the steering wheel may not be
centered.
Steering wheel and steering column are marked.
A - Line on steering wheel
B - Punch mark on steering column
These positions must not be changed!
Steering columns supplied as a replacement parts do not have a center punch mark.
Test requirements
-
Vehicle at curb weight
-
Fuel tank full
-
Spare wheel and vehicle tools are stored at correct locations
-
Fluid reservoir for windshield/headlight washer system full
-
Equal tread depth for both tires on each axle, with difference between two not more than 2 mm (0.079 inch)
-
Tires inflated to correct pressure
-
Test equipment must be properly adjusted and attached to vehicle. Observe all instructions, Cautions and Warnings of the test equipment manual
-
Vehicle accurately positioned, suspension bounced and rocked several times
-
Suspension, steering and steering linkage in proper condition; without excessive play or damage
Note:
-
The vehicle alignment should not be checked before the vehicle has completed 1000 - 2000 km (600 - 1200 miles) so that the coil springs can
have a chance to settle.
Vehicle transverse inclination "Zero position"
If the measured values exceed the tolerances, the cause may be an incorrect vehicle attitude
-
Example:
< PREV PAGE
NEXT PAGE >