Alarm System - Inoperative or Malfunctions|Page 12 >
Corrado L4-1781cc 1.8L SOHC SC (1991)
Relays and Modules
Relays and Modules - Accessories and Optional Equipment
Alarm Module, (Vehicle Antitheft)
Component Information
Technical Service Bulletins
Customer Interest:
909307
Jun
93
Alarm System - Inoperative or Malfunctions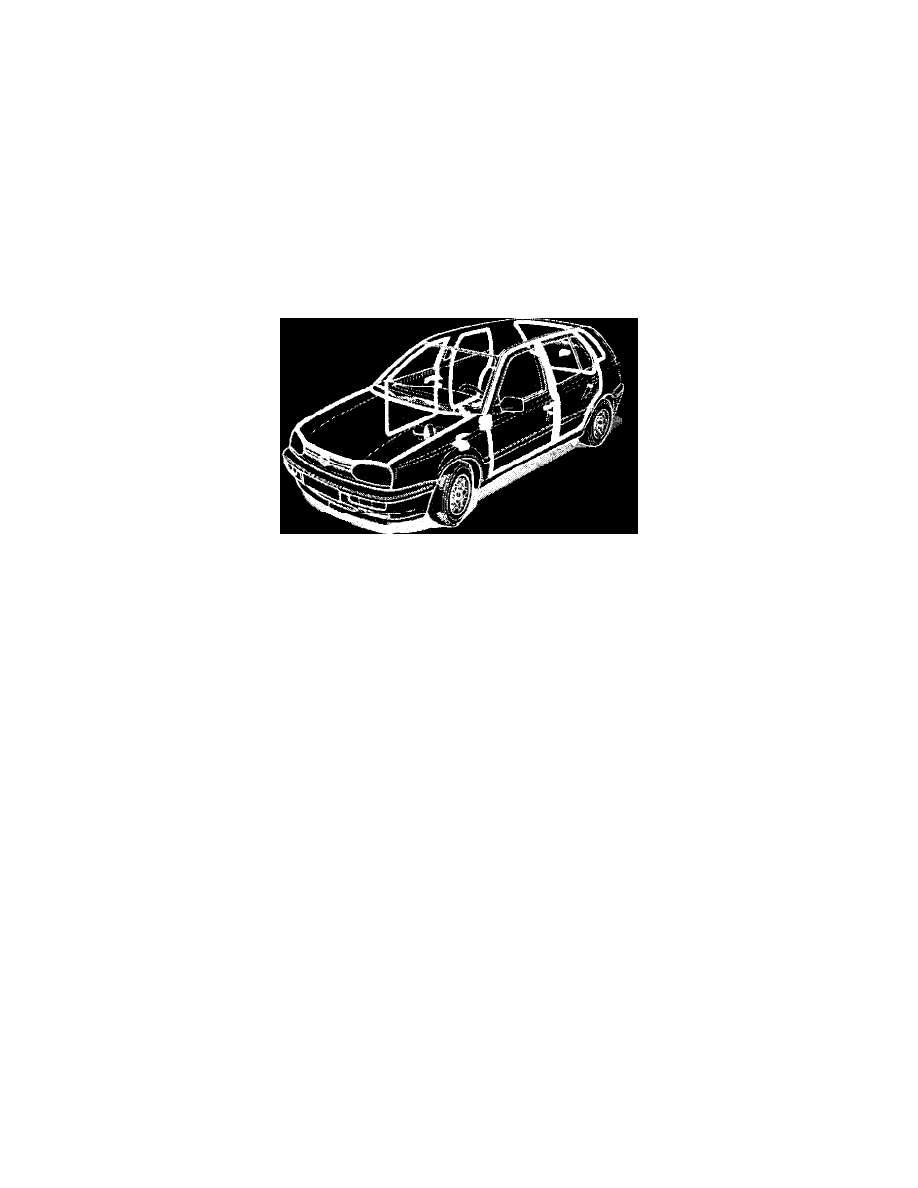 Alarm Module: Customer Interest
Alarm System  - Inoperative or Malfunctions
Group: 90
Number: 93-07
Date: June 1, 1993
Subject:
Alarm system Inoperative or malfunctions
Model(s):
Passat/Corrado from 1991 m.y.
Condition
Alarm system is inoperative or malfunctions. Symptom is cause by wiring or component problem.
Service
Verify system operation.
Do not replace alarm system control module (J284) before testing complete system.
Test Conditions:
-Trunk lid/rear hatch closed
-Doors closed
-Battery voltage OK
-Fuses OK
Alarm is set when:
Locking either front door with ignition key. Must be held in the lock position for more than 0.5 seconds.
System readiness indicated by:
1991,1992 m.y.: alarm horn beeps From 1993 m.y.: LED in driver's door flashes
After 30 second delay system is operational. Alarm activates if:
-Door, trunk or rear lid opened
-Ignition switched on
-Radio is removed (From 1993 m.y. only)
Relays and Modules
Relays and Modules - Accessories and Optional Equipment
Alarm Module, (Vehicle Antitheft)
Component Information
Technical Service Bulletins
Customer Interest:
909307
Jun
93
Alarm System - Inoperative or Malfunctions
Alarm System - Inoperative or Malfunctions|Page 12 >