< PREV PAGE
NEXT PAGE >
Eos (1F7) V6-3.2L (BUB) (2008)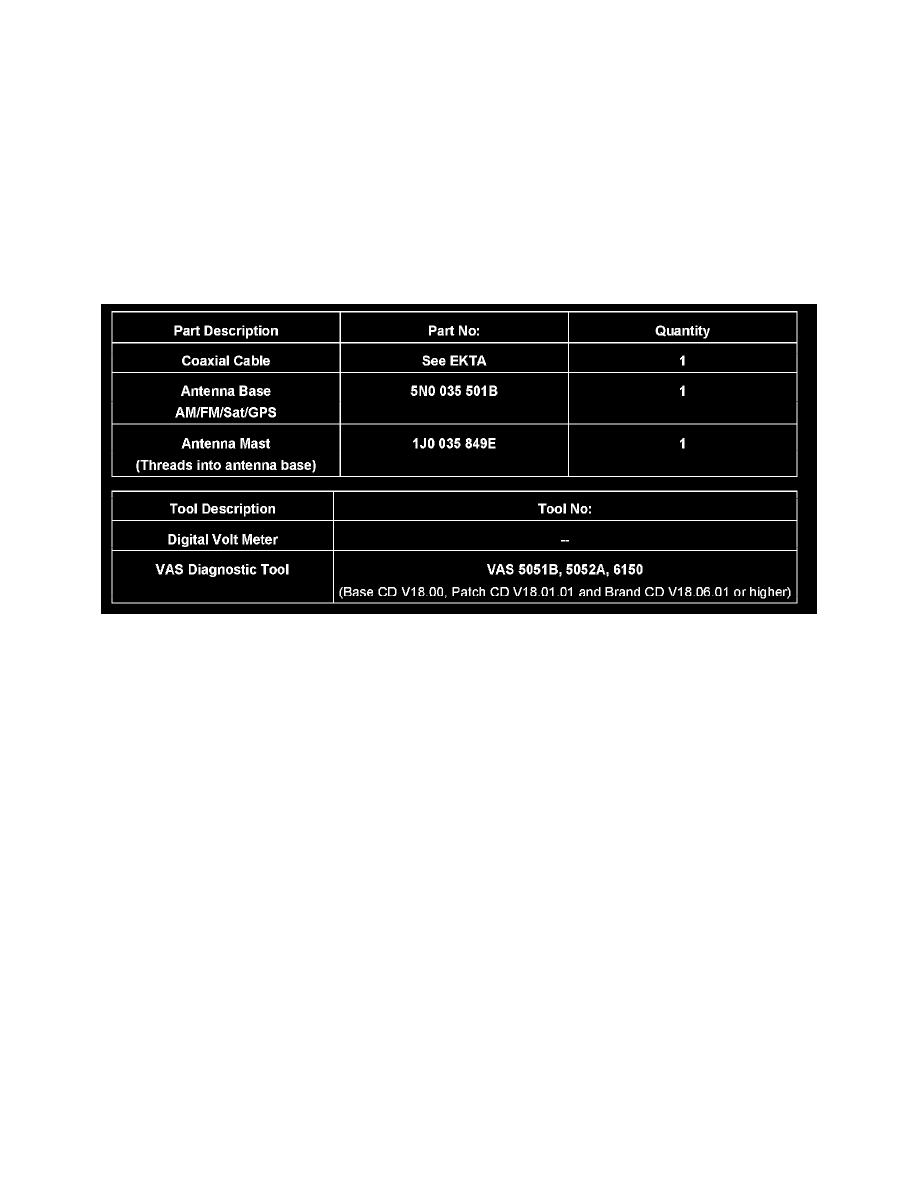 Test 3: Confirming the antenna is the problem
Plug the factory coaxial cable, for the appropriate system that is inoperative, in to antenna base (5N0035501B or equivalent) using the appropriate color
code for the antenna reference. If the problem is resolved then the antenna system from the coaxial cable back needs to be diagnosed. This can include 
antenna amplifiers, boosters, and I or actual antenna. If further assistance is needed, start a VTA ticket for assistance.
Warranty
Information only.
Note:
Antennas replaced where the functionality does not pertain to the part are subject to charge back. Example is a shark fin that only has satellite radio
functionality being replaced for an AM complaint.
Required Parts and Tools
Additional Information
All part and service references provided in this Technical Bulletin are subject to change and/or removal. Always check with your Parts Dept. and Repair
Manuals for the latest information.
< PREV PAGE
NEXT PAGE >