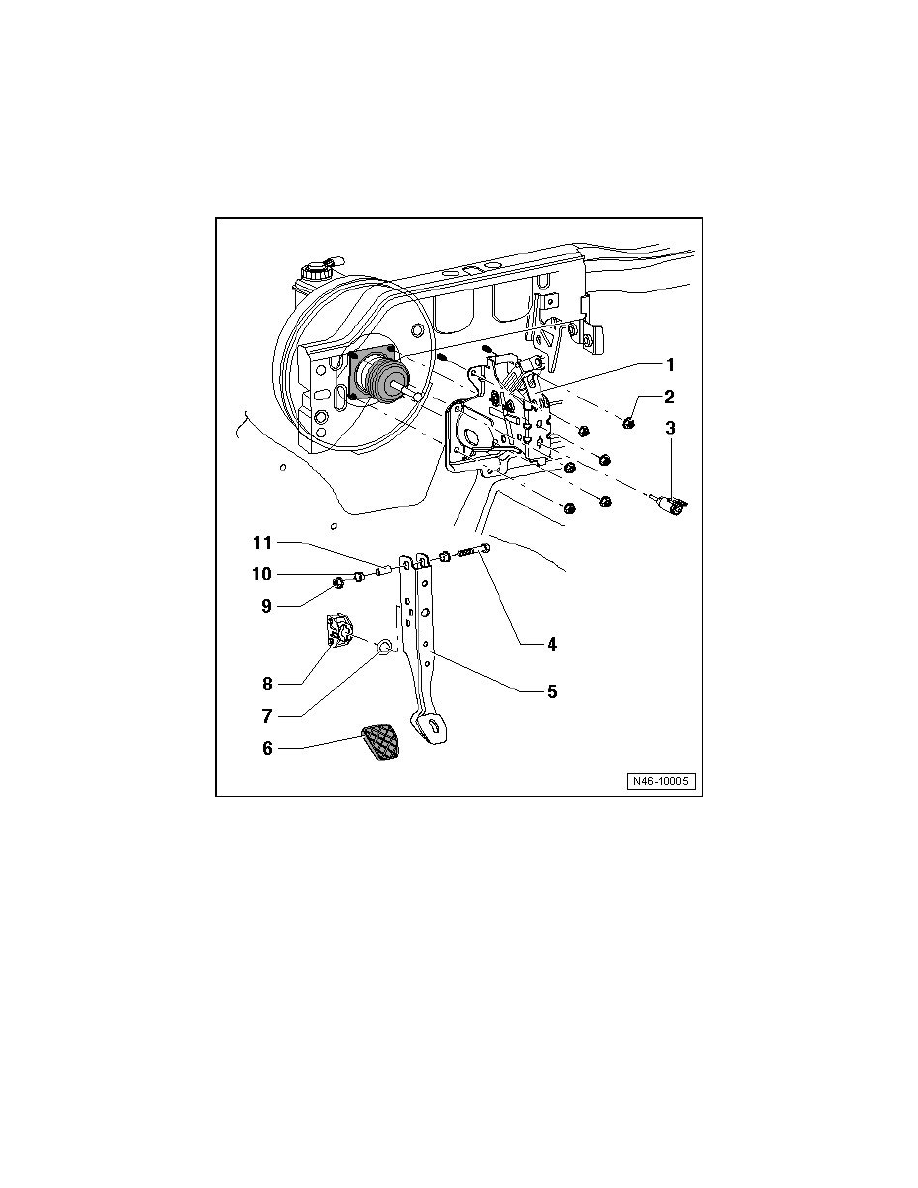 Brake Pedal Assy: Service and Repair
Brake Pedal Assembly Overview
Brake Pedal Assembly Overview
CAUTION!
The path of the brake pedal must not be shortened via extra floor mats.
Before installing, lubricate all mounting points with grease (G 000 602).
1
Mounting bracket
2
Self locking hex nut, 25 Nm
3
 Brake light switch (F) 
‹› Includes brake pedal switch.
‹› On vehicles from 11.06.05, the brake light switch is located on the master cylinder. Refer to => [ Brake Light Switch, from 11.06.05 ] See:
Lighting and Horns/Brake Light Switch/Service and Repair.
‹› Clip the brake pedal at the pressure rod of the brake booster before installing the brake light switch. Refer to=> [ Hold ball head of push rod in
front of
mounting and push brake pedal in direction of brake booster, so the ball head
engages audibly. ] See: Brake Pedal and Brake Booster Separating. 
‹› Lubricate the tappet head with polycarbamide grease (G 052 142 A2).
4
Bolt