< PREV PAGE
NEXT PAGE >
Eos (1F7) V6-3.2L (BUB) (2008)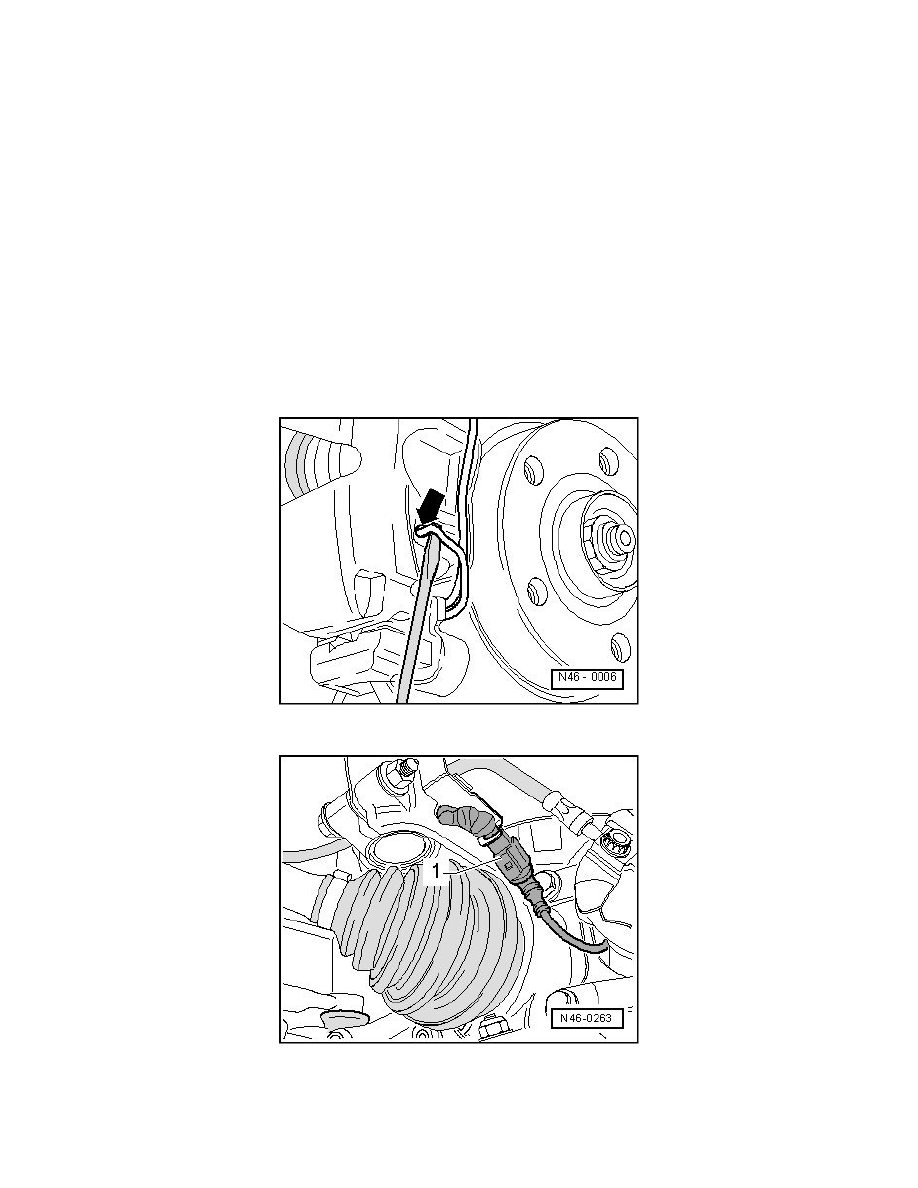 Brake Pad: Service and Repair
Front Brakes
FN 3
Brake Pads
Special tools, testers and auxiliary items required
‹› Torque wrench (VAG 1331)
‹› Piston resetting tool (T 10145)
Removing
When removing, mark the brake pads in case they will be used again. Install in the same position, otherwise braking effect will be uneven!
-
Remove the wheels.
-
Using a screwdriver, pry off the brake pad retaining spring from the brake caliper- arrow - and remove.
-
Disconnect the connector - 1 - for the brake pad wear indicator.
-
Remove the caps - arrows -.
< PREV PAGE
NEXT PAGE >