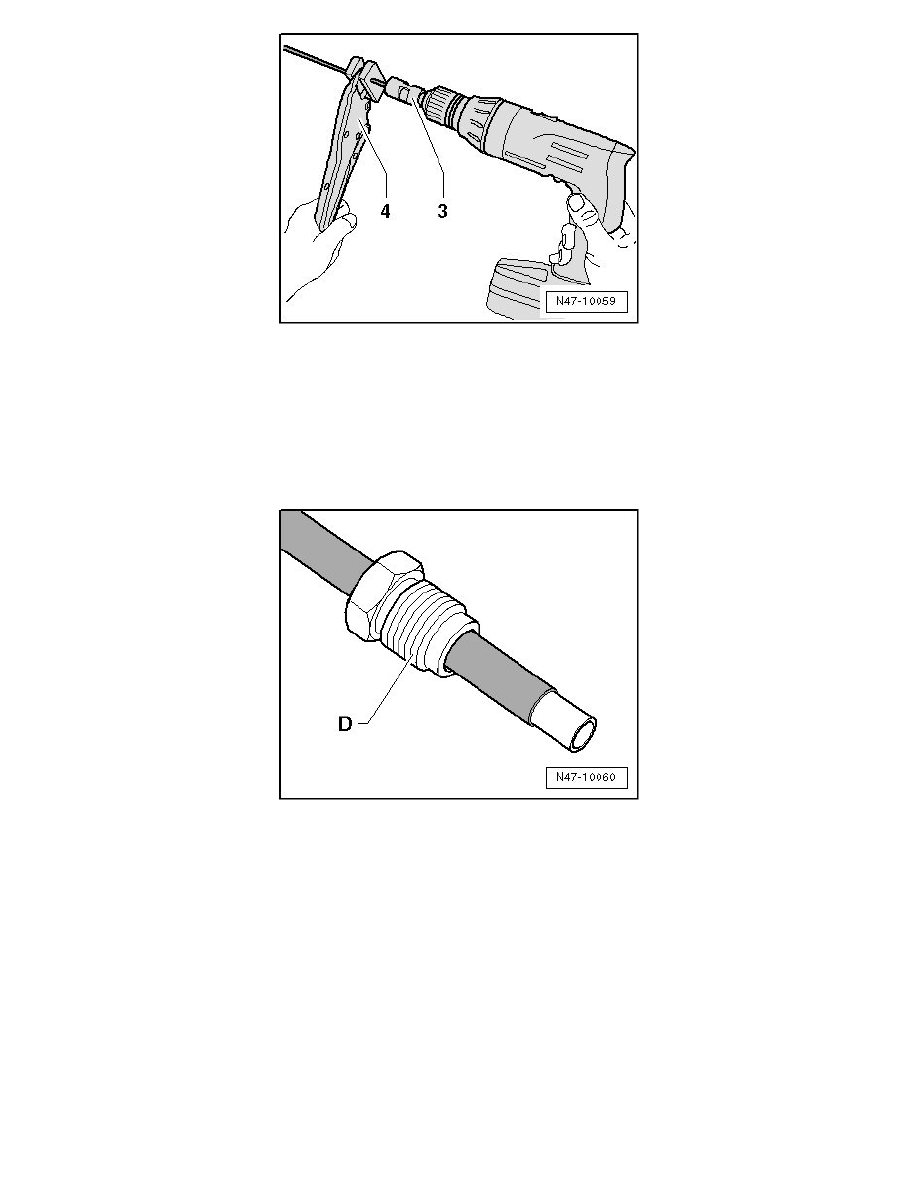 -
Clamp the brake line scraper - 3 - in a drill and place it on the brake line.
-
Scrape the coating from brake line at a slow drill Revolution Per Minute (RPM) and with light pressure against the line.
The length of the scraped off portion is determined by the stop in the scraping tool.
-
Remove the scraping tool from brake line and remove the scraping remains.
-
Remove the set of grips with plastic jaws and fitting -  D - from the brake line.
-
Slide the brake line - B - against the stop -  A - on the flanging tool.