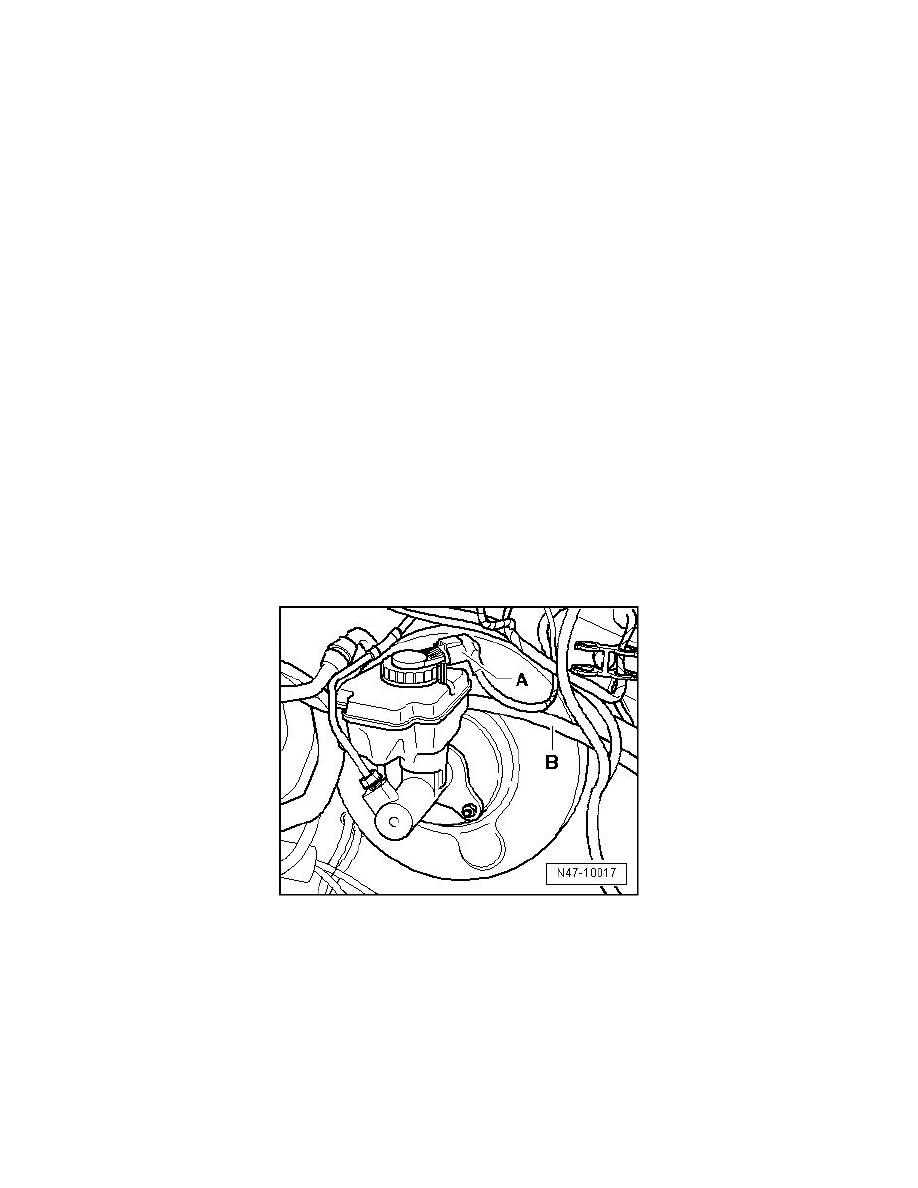 Brake Master Cylinder: Service and Repair
Master Cylinder
Master Cylinder
Special tools, testers and auxiliary items required
‹› Brake charger/bleeder unit (VAS 5234)
‹› Torque wrench 5 - 50 Nm (VAG 1331)
Removing
-
Note or request radio code on vehicles with a coded radio, if necessary. 
-
Disconnect the battery.
-
Remove the battery.
An exception is the V6 Eos; in this case remove the air filter housing. 
-
Remove the battery casing.
-
Place sufficient lint free cloths in the area of the engine and transmission.
-
Extract as much brake fluid as possible from the brake fluid reservoir using the brake charger/bleeder unit (VAS 5234) or extraction device (VAG
1869/4).
With a Manual Transmission
-
Disconnect the clutch slave cylinder return hose - B - and secure it out of the way or clamp it off with a commercially available tool such as the
Hazet 4590 and then remove it.
Continuation for All
-
Disconnect connector - A - from the floating warning indicator sensor.
-
Disconnect the connector from the brake light switch (only on vehicles from 11.05).
-
Remove the brake fluid reservoir, press the engagement straps toward outside at reservoir and simultaneously pull brake fluid reservoir out of
sealing plugs.