< PREV PAGE
NEXT PAGE >
Eos (1F7) V6-3.2L (BUB) (2008)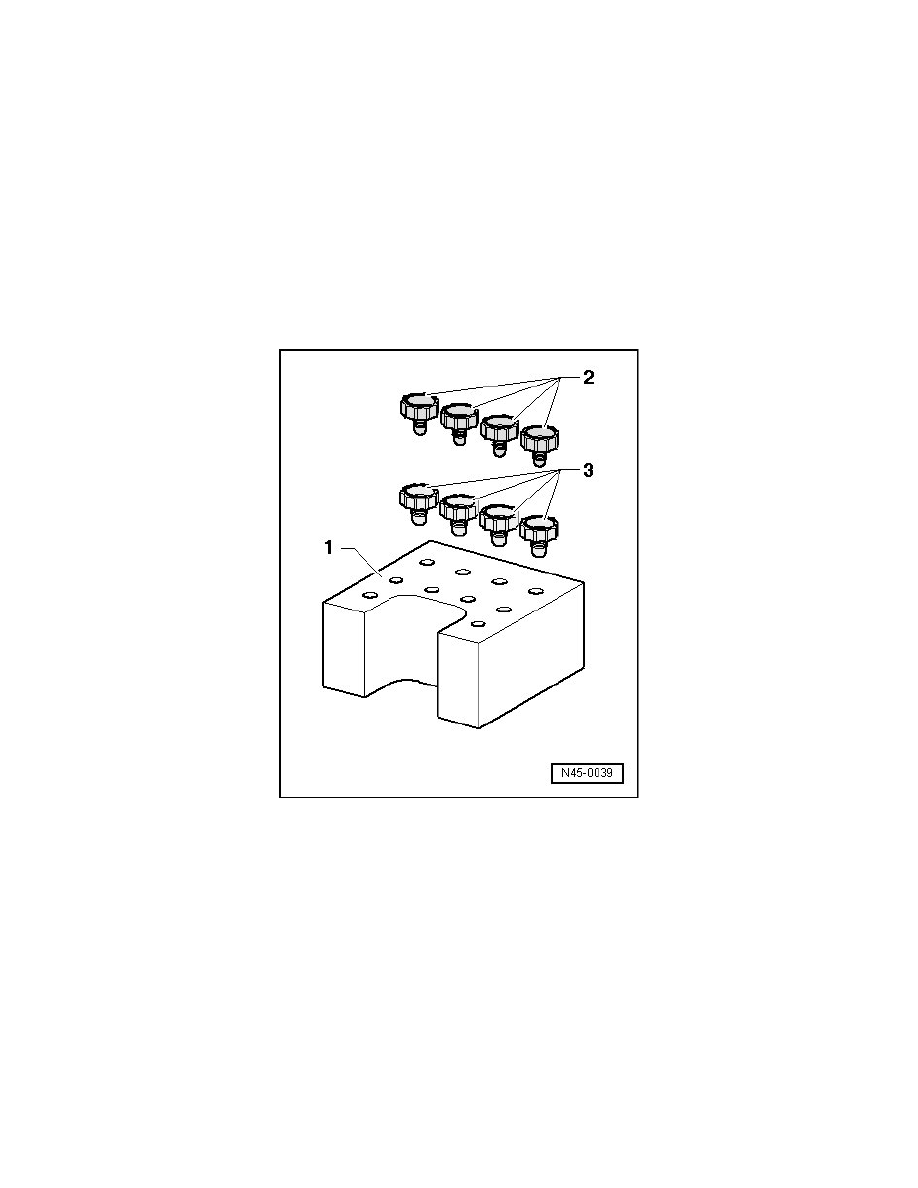 Hydraulic Control Assembly - Antilock Brakes: Service and Repair
Control Module and Hydraulic Unit
ABS Mark 70, ABS and ASR
Control Module and Hydraulic Unit
Special tools, testers and auxiliary items required
‹› Torque wrench (VAG 1331)
‹› Torque wrench (VAG 1410)
‹› Brake pedal actuator (VAG 1869/2)
Sealing Plug Repair Set, Part No. 1H0 698 311 A
1
Transport protection for valve domes (foam) 
2
Sealing plug M10 threads
3
Sealing plug M12 threads
After separating the control module from the hydraulic unit, always install transport protection - 1 - on the hydraulic unit for the valve domes. 
Warranties will not be granted for hydraulic units without transport protection.
Component Location
The control module is bolted to the hydraulic unit and is located on the right side in the engine compartment.
Removing
CAUTION!
Do not bend the brake lines near the hydraulic unit.
-
Read and note the present control module coding.
< PREV PAGE
NEXT PAGE >