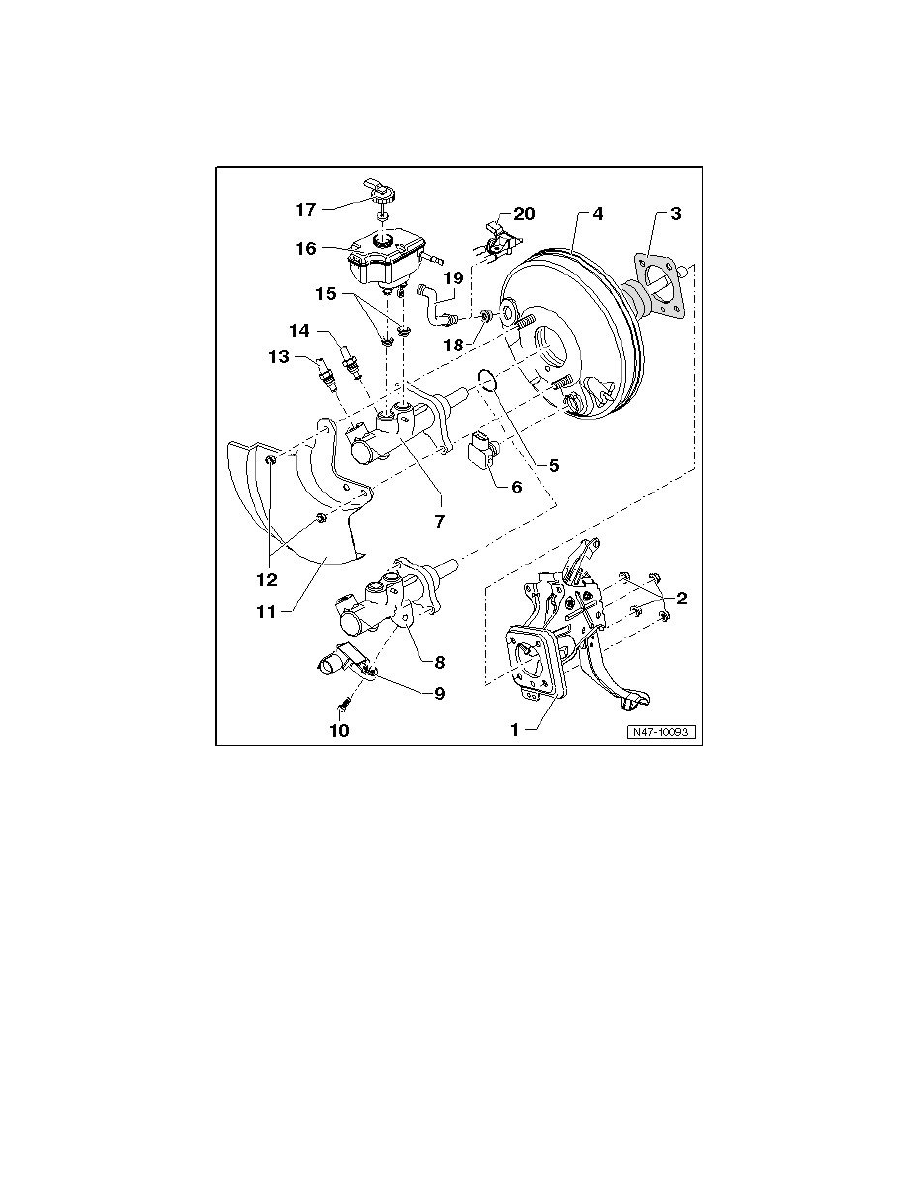 Vacuum Brake Booster: Service and Repair
Brake Booster/Master Cylinder Assembly Overview
Brake Booster/Master Cylinder Assembly Overview
‹› Use only new brake fluid. Observe information on brake fluid reservoir! 
1
Brake pedal assembly
2
Self locking hex nut, 25 Nm
‹› Always replace after removal.
3
Gasket
‹› For brake booster.
4
Brake booster
‹› Vacuum is supplied from the intake manifold.
‹› Some vehicles with automatic transmissions are equipped with a brake system vacuum pump. Refer to => [ Brake System Vacuum Pump ] 
See: Vacuum Pump/Service and Repair.
‹› On vehicles with a hydraulic brake booster, a vacuum sensor is installed. Refer to => [ Brake Booster Vacuum Sensor ] See: Brake Booster
Vacuum Sensor.
‹› Function test: