< PREV PAGE
NEXT PAGE >
Eos (1F7) V6-3.2L (BUB) (2008)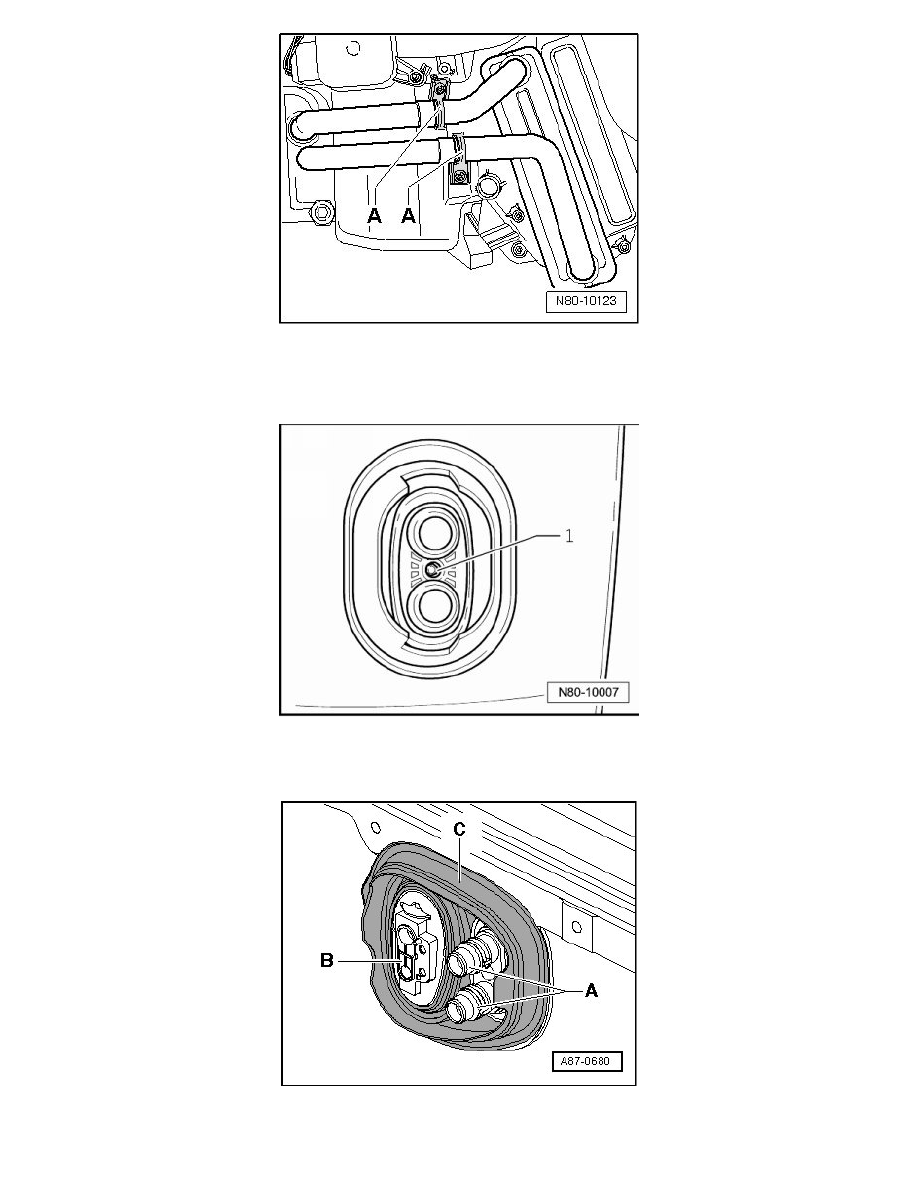 -
Tighten hose clamps - A - to 2.0 Nm.
-
Check seating of both clamps - A - after tightening bolts, clamps must enclose the flange on coolant pipe completely and must not touch other
components.
-
Tighten the screw - 1 - from the connecting flange between heater core connections to 2 Nm.
-
Check position of grommet - C - in bulkhead for proper seating.
-
Seal the flange for coolant pipes to heater core - A - and for expansion valve (to evaporator, only in vehicles with A/C system) -  B - at
pass-through of grommet - C - with silicon adhesive sealant if necessary (to prevent water from penetrating).
< PREV PAGE
NEXT PAGE >