< PREV PAGE
NEXT PAGE >
Eos (1F7) V6-3.2L (BUB) (2008)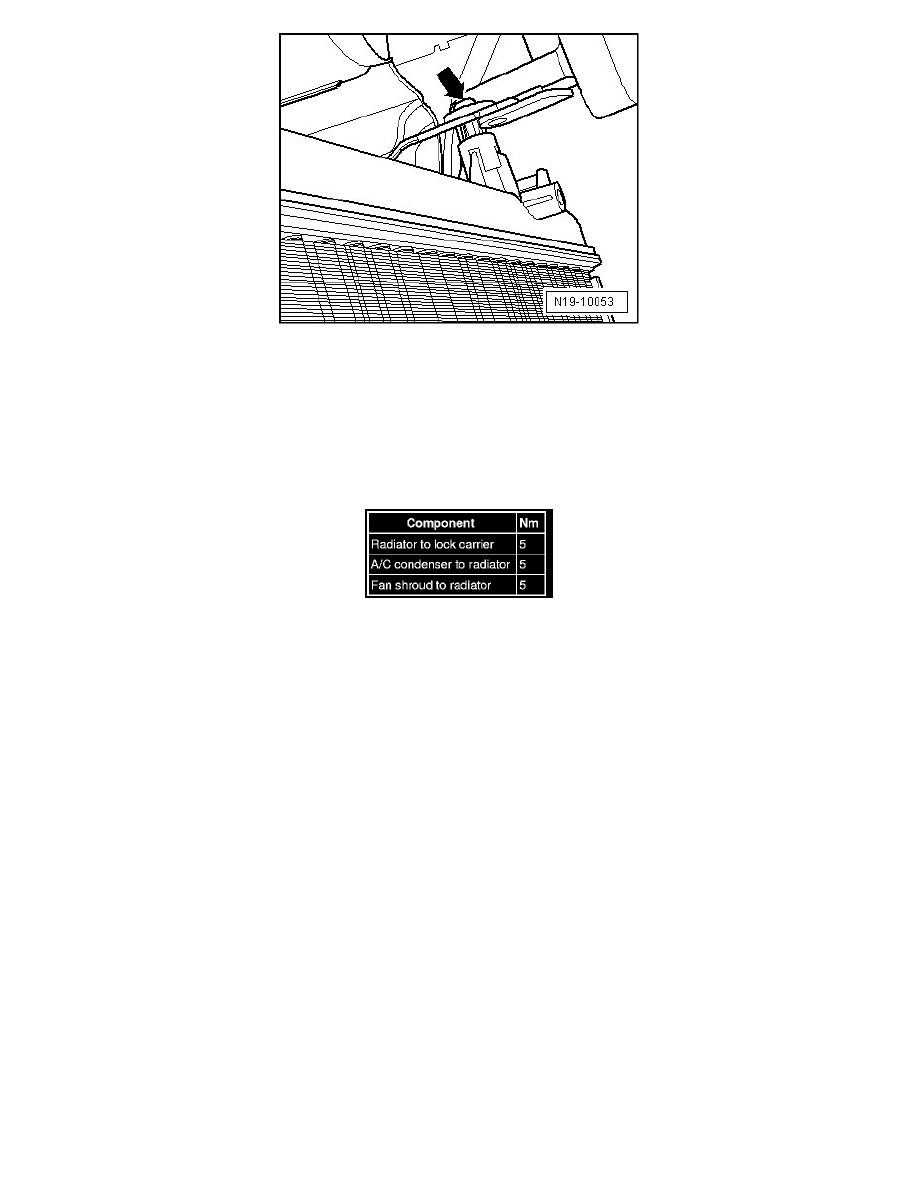 -
Lift the radiator up and out.
Installing
Installation is performed in the reverse order of removal, noting the following:
‹› When installing a new radiator, the old coolant must NOT be reused.
-
Fill the cooling system. Refer to => [ Draining and Filling ] See: Service and Repair/Procedures/Draining and Filling.
< PREV PAGE
NEXT PAGE >