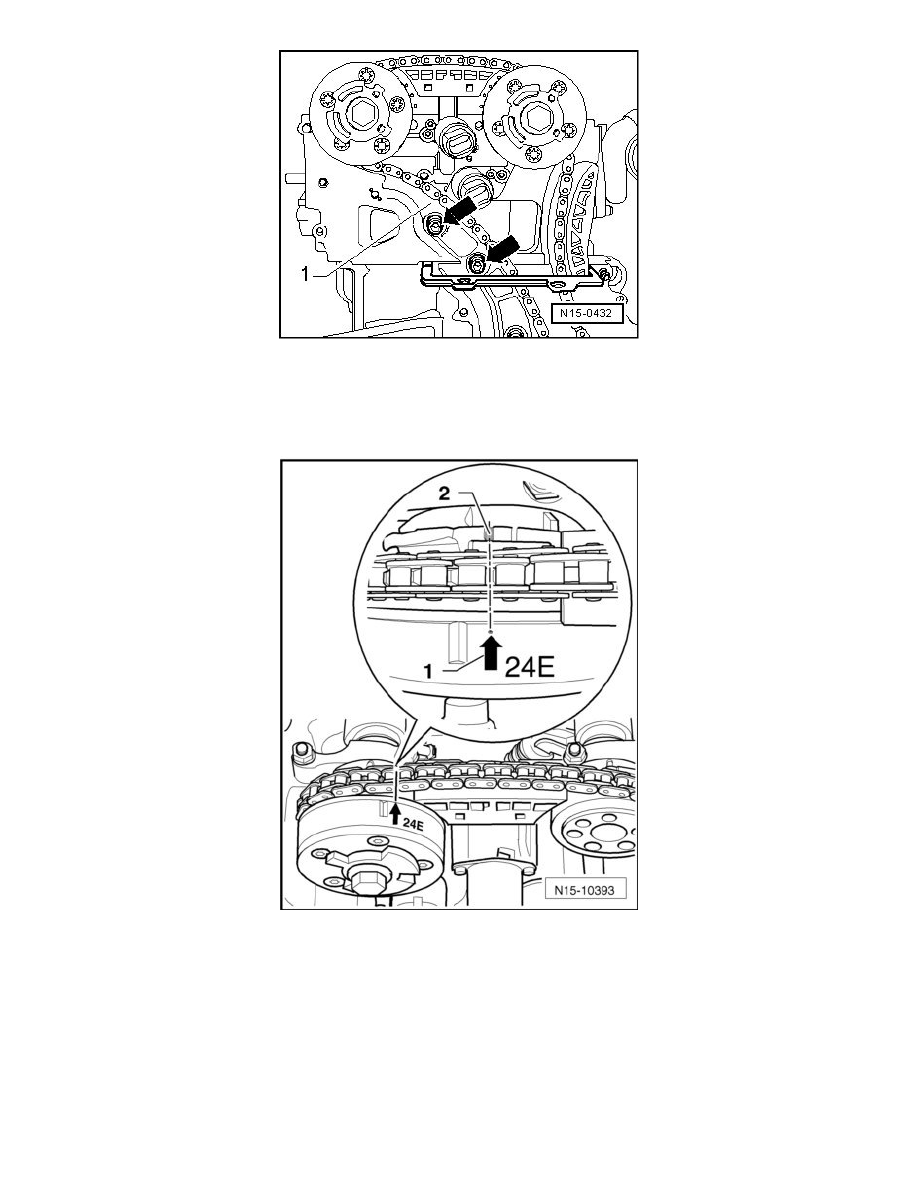 The adjuster must be able to be installed easily onto the intake camshaft with the camshaft timing chain installed tautly and the bolt be tightened hand
tight.
‹› The "arrow" - 1 - on the camshaft adjuster for the intake camshaft must align with the left notch -  2 - on the control housing. Marks on control
housing, refer to => [ Marks on Control Housing ] See: Cylinder Head Assembly/Testing and Inspection.
-
Starting with the tooth that aligns with the "24E" mark, count exactly 16 rollers to the right on the timing chain. Mark this roller with a colored
mark.