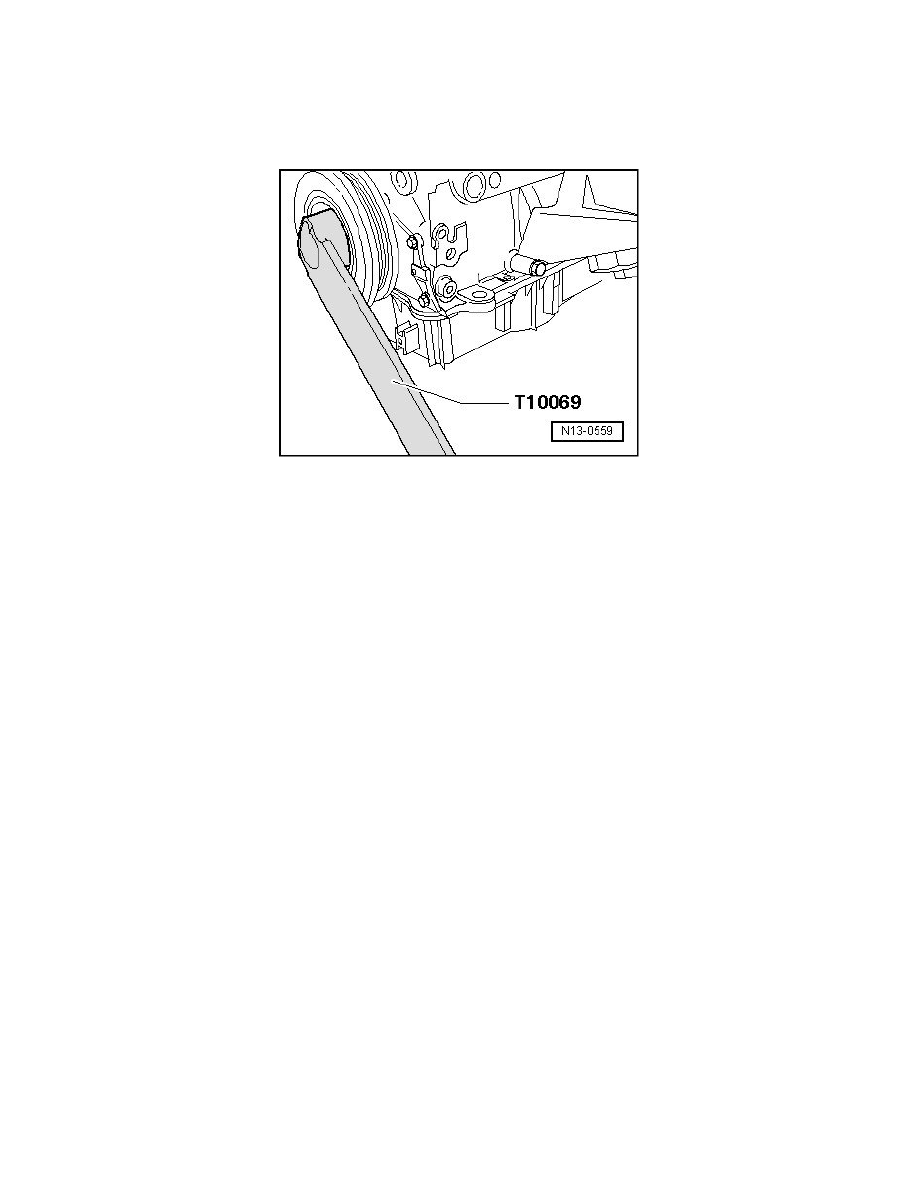 damage is identified, the vibration damper must be replaced.
-
Clean the threads in the crankshaft with a tap.
-
Replace the vibration damper bolt.
-
Lock the vibration damper using (T10069).
-
Install and tighten the bolt using (V.A.G 1601). Tightening specification: 100 Nm + 180° (1/2) additional turn.
‹› The additional turning may be performed in several stages.
-
Install the ribbed belt. Refer to => [ Ribbed Belt ] See: Drive Belts, Mounts, Brackets and Accessories/Drive Belt/Service and Repair/Ribbed Belt.