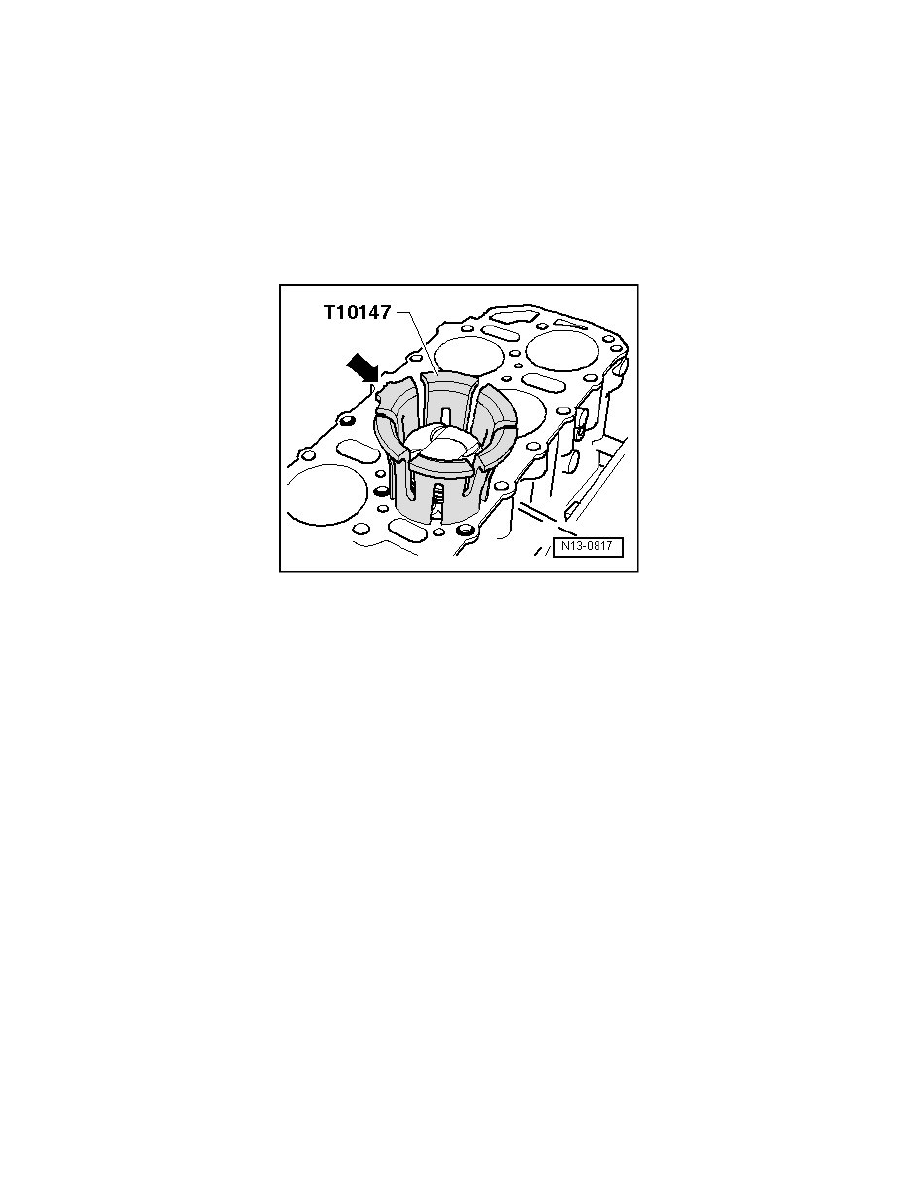 Piston: Service and Repair
Piston, Installing
Piston, Installing
Special tools, testers and auxiliary items required
‹› Piston Insertion Funnel (T10147)
‹› If a new (T10147) is used to install the pistons, first pass the piston with lubricated piston rings through the funnel twice and remove the resulting
shavings, if necessary. Only then install the piston with piston rings.
-
Push the piston by hand into the lubricated (T10147). The flat side of the piston crown must face toward the pin -  arrow -.
-
Hold the (T10147) (with piston inserted) on the upper edge and press the piston in with both thumbs.
-
Push the piston in until it protrudes approximately 15 mm from the lower edge of the (T10147).
-
Insert the piston into the appropriate cylinder bore. the pin - arrow - must point toward the center of the cylinder block.
-
Press the (T10147) tightly against the cylinder block and push the piston in.