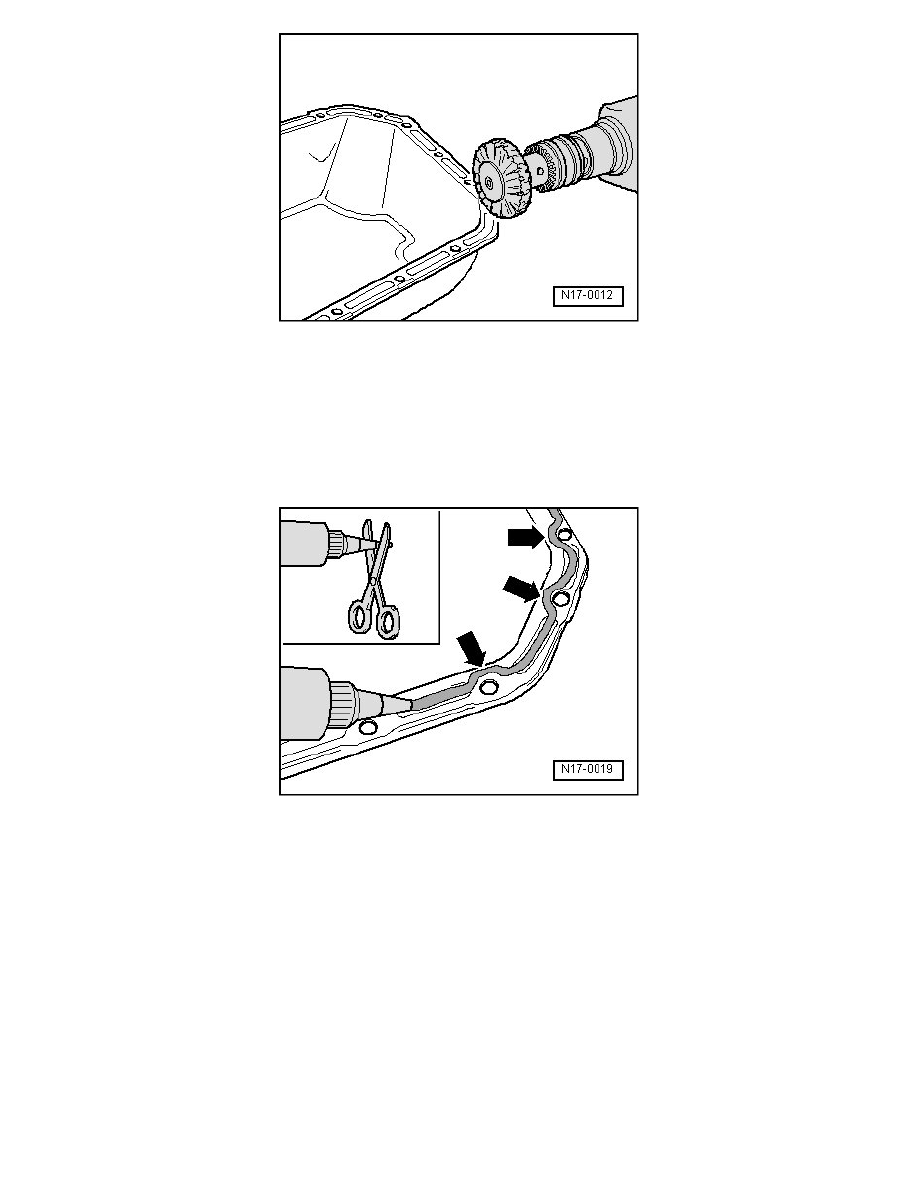 -
Clean the sealing surfaces, they must be free of oil and grease.
Installing
‹› Note the expiration date of the sealing compound.
‹› The oil pan must be installed within 5 minutes after application of the sealant.
-
Cut the tube nozzle at the front mark (nozzle diameter approximately 3 mm).
-
Apply the sealant (D 176 501 A1), as shown, to the clean oil pan sealing surface. The sealant bead must be:
‹› 2 to 3 mm thick.
‹› and run on inside of bolt holes - arrows -.
‹› The sealant bead must not be thicker, otherwise excess sealant will enter the oil pan and may block the oil suction pipe strainer.
‹› After installing the oil pan, allow the sealant to dry for approximately 30 minutes. Only after then may the engine oil be added.
-
Apply sealant (D 176 501 A1) to the clean sealing surface as indicated in the illustration.