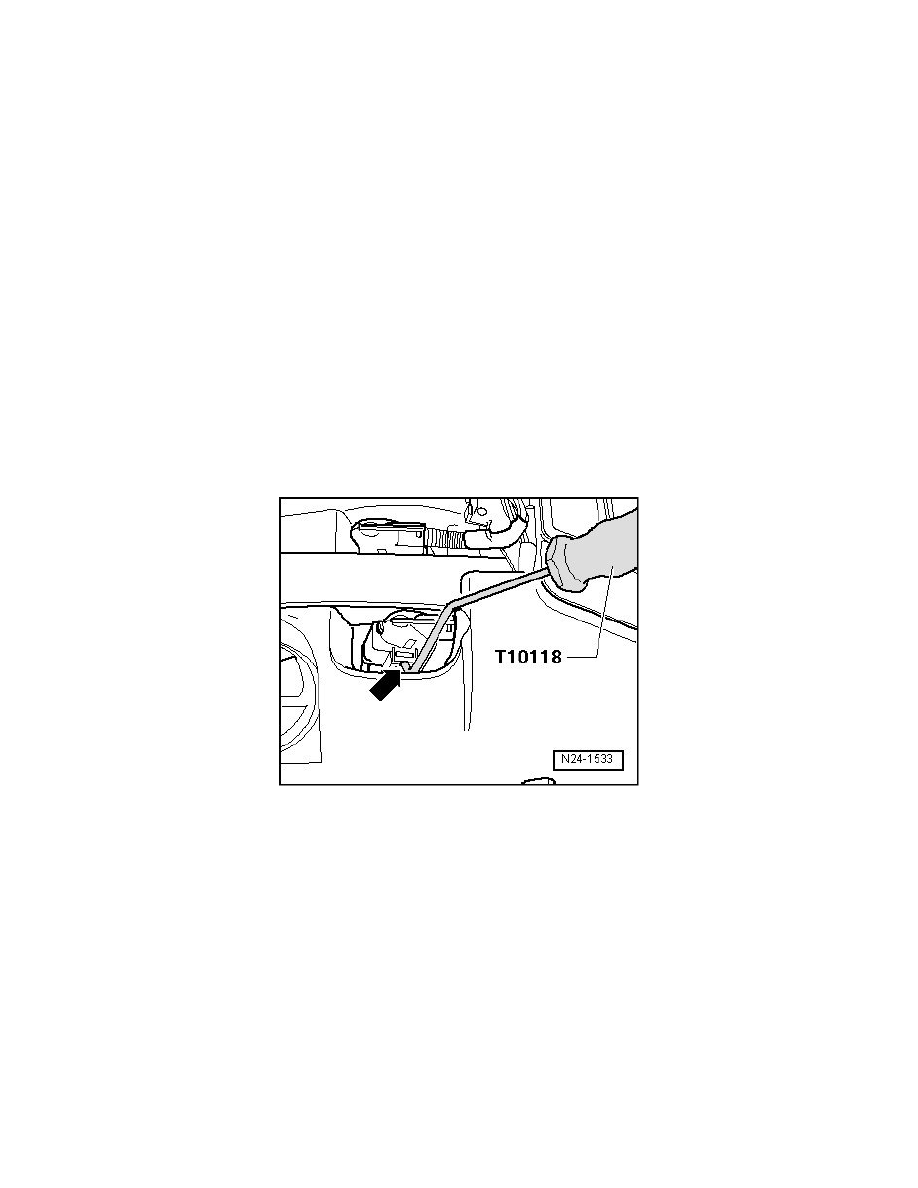 Compression Check: Testing and Inspection
Compression, Checking
Special tools, testers and auxiliary items required
‹› Puller for Ignition Coil (T10095A)
‹› Torque Wrench (5-50 Nm) (V.A.G 1331)
‹› Compression Tester (V.A.G 1763)
‹› Spark Plug Removal Tool (3122 B)
‹› Assembly Tool (T10118)
Conditions
‹› Engine oil temperature at least 30 °C (86 °F)
‹› The battery voltage must be at least 11.5 volts.
Sequence
-
Place the (T10118) on the release button -  arrow -, release the connector retainer, and carefully remove the connector from ignition coils 1
through 6.
-
From the straight side of the connector, push the (T10095 A) on in the - direction of the arrow -, and remove the ignition coil with power output
stage.