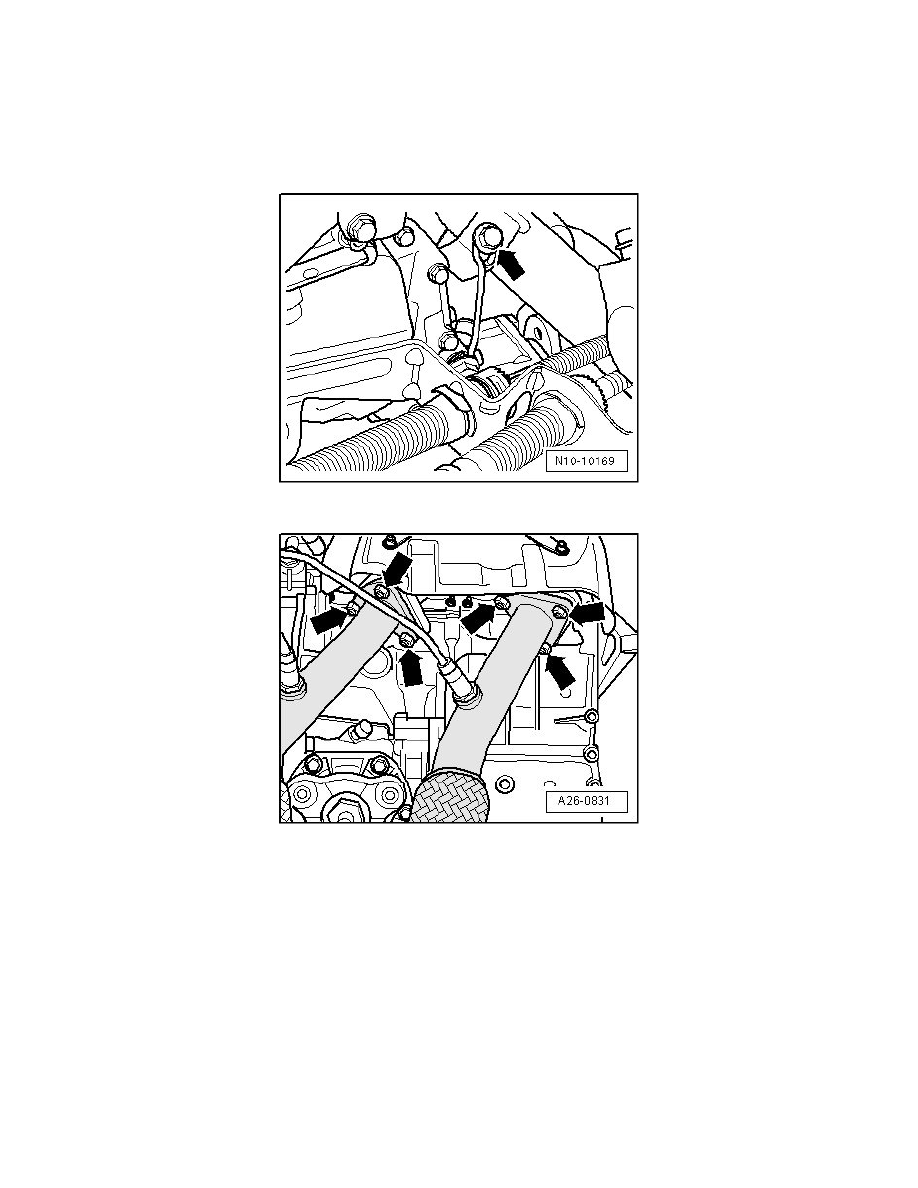 Catalytic Converter: Service and Repair
Front Exhaust Pipe with Catalytic Converters
-
Remove the Heated Oxygen Sensor (HO2S) (G39) and the HO2S 2 (G108). Refer to => [ Heated Oxygen Sensor and Heated Oxygen Sensor 2 ] 
See: Powertrain Management/Computers and Control Systems/Oxygen Sensor/Service and Repair.
-
If present, remove the bracket from the front exhaust pipe -  arrow -.
-
Remove the front exhaust pipe to exhaust manifold nuts -  arrows - accessible from the top.
-
Remove the center noise insulation.