< PREV PAGE
NEXT PAGE >
Eos (1F7) V6-3.2L (BUB) (2008)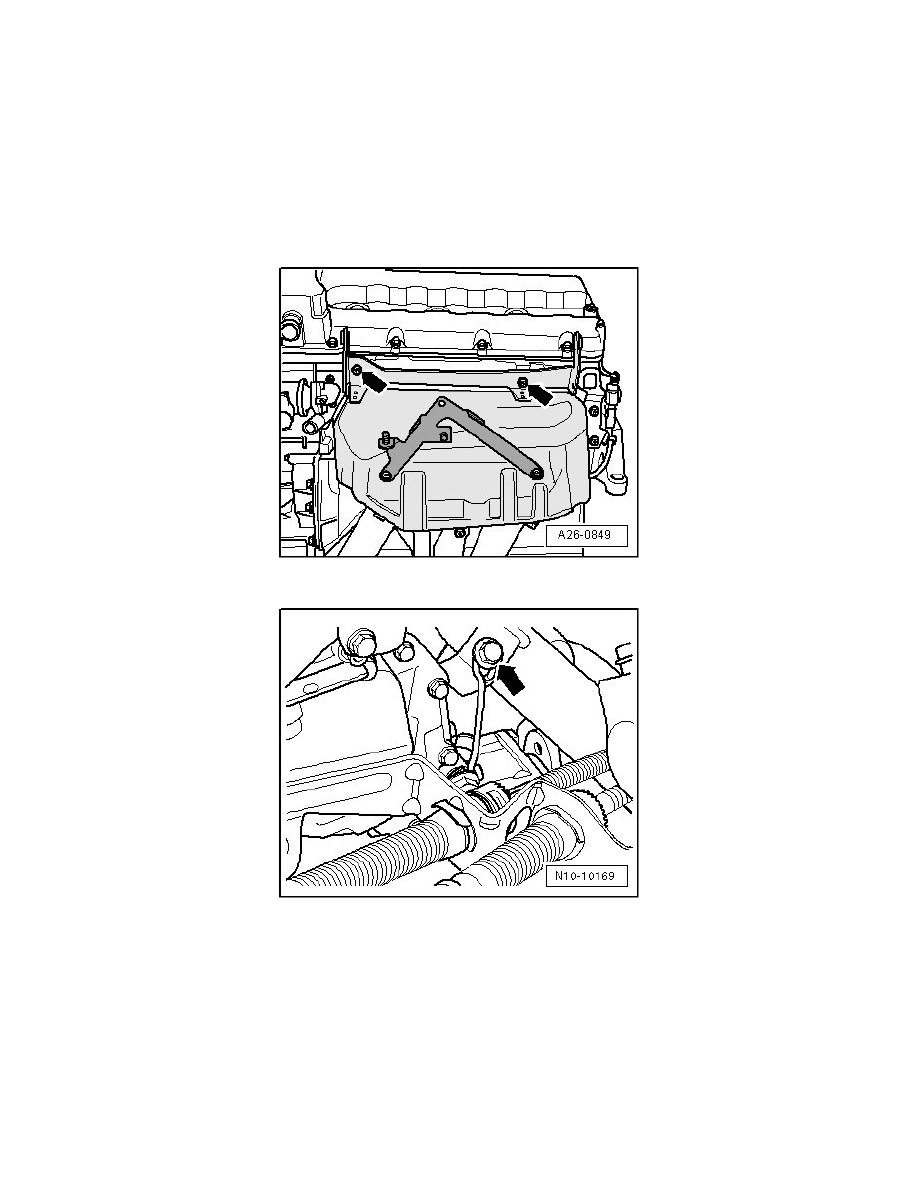 Exhaust Manifold: Service and Repair
Exhaust Manifold
Exhaust Manifold
Removing
‹› All cable ties which are opened or cut off when removing, must be replaced in the same position when installing.
-
Remove the intake manifold. Refer to => [ Intake Manifold ] See: Engine/Intake Manifold/Service and Repair/Intake Manifold.
-
Remove the heat shield bolts - arrows - and shield over the exhaust manifold.
-
If present, remove the bracket bolt - arrow - from the front exhaust pipe.
‹› Do not bend the decoupling elements in the exhaust pipe more than 20° or they may be damaged.
-
Remove the front exhaust pipe to exhaust manifold nuts -  arrows - and slide back slightly.
< PREV PAGE
NEXT PAGE >